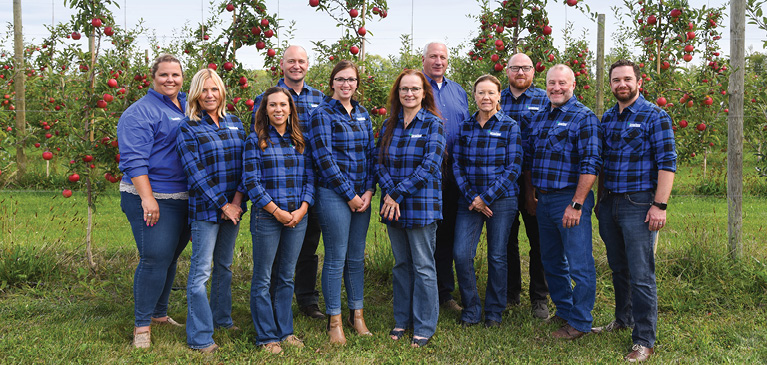 GreenStone's Fruit and Specialty Crop Insurance team.
We support families and farm businesses through our commitment of being a reliable and consistent lender and are grateful for our members' dedication, allowing us to continue serving our communities.
We invite you to connect with your local GreenStone team at the GreenStone Connect Reception this December during the Great Lakes Fruit, Vegetable and Farm Market Expo/Michigan Greenhouse Growers Expo. The expo runs from December 10 - 12, 2019 in Grand Rapids, Mich.
All GreenStone members and guests are welcome to attend the reception, regardless of whether or not you are registered to attend the Expo. Details on the Connect Reception are below:
Tuesday, December 10, 2019
4:00- 6:00 p.m.
Monroe Room, Devos Place, Grand Rapids
Local craft beers and Michigan wine will be served during the reception as well as a variety of appetizers. Customers are encouraged to stop by to connect with their GreenStone team and enjoy the refreshments as a thank you for the ongoing partnership. Attendees will also hear a short update on the year, have the opportunity to ask questions and connect with their local GreenStone team.

For more information on the Connect Reception or how to register for the expo, contact your local GreenStone branch.