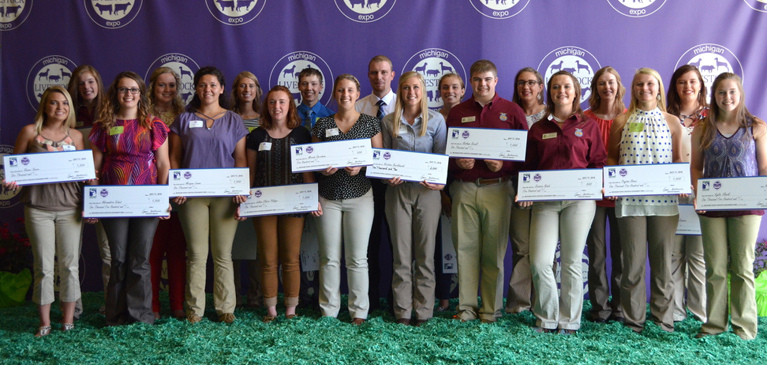 The Michigan Department of Agriculture and Rural Development (MDARD) just announced the availability of the 2020 Michigan Youth Livestock Scholarship Fund (MYLSF) general and statewide scholarships. Applications can be submitted through May 15, 2020.

For two decades the MYLSF has provided scholarships and awards for youth exhibitors in the Michigan State Fair, Michigan Livestock Expo and Michigan Dairy Expo. A statewide scholarship is also awarded to youth who exhibit at local, county or statewide exhibition. High school seniors and high school graduates that will be continuing their education are encouraged to apply.

Since 2000, the Michigan Youth Livestock Scholarship Fund has awarded more than $585,725 in scholarships and educational awards to outstanding youth who have exhibited at the premier livestock events in the state of Michigan. In 2019, $38,000 in scholarships was awarded.

These scholarships and awards are funded by proceeds of the Michigan Livestock Expo Sale-Abration and generous sponsors like GreenStone Farm Credit Services. GreenStone is proud to be a sponsor of the Sale-Abration each year, and to support the continued education of youth in our agricultural community.

If you are interested in applying or learning more information, please click here.