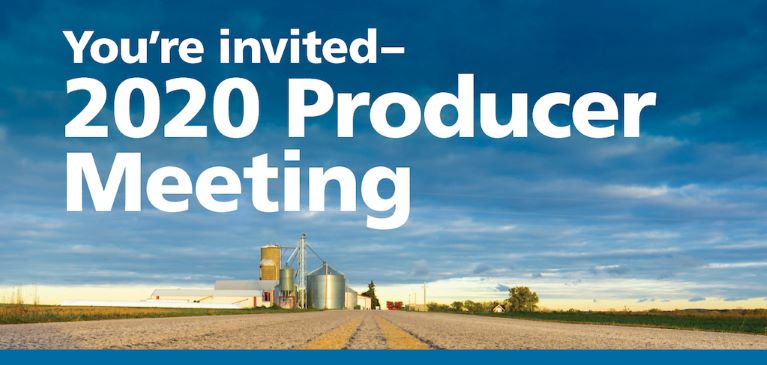 Success doesn't happen overnight- certainly not in the agriculture industry. It often takes months of planning to prepare for planting season, while working with industry experts who are committed to your success. With this in mind, GreenStone is excited to team up with Michigan Agricultural Commodities Inc. (MAC) to host five educational meetings this spring to provide producers with resources that will help them prepare for their 2020 planting season.

During each meeting, producers will hear from industry experts on a variety of the following topics: developing a marketing plan, understanding what financial products are available, farm and bin safety, weed control strategies, risk management and bookkeeping, as well as how to use GreenStone's My Access and online banking tools.

Each meeting is from 9:00 a.m. – 1:00 p.m., unless otherwise noted, and both breakfast and lunch will be provided. Meetings are free to attend, however, registration is required.

Attend a meeting near you:
• 2/19 - Clinton Co. Ryan's Roadhouse, 902 E. State St., St Johns, MI
• 2/25 - Lenawee Co. GreenStone Office, 5285 W. US-223, Adrian, MI
• 2/26 - Gratiot Co.* New Haven Church of Brethren, 7587 W. Grant Rd., Middleton, MI
• 3/12 - Sanilac Co. Benchwarmer's Bar and Grill, 440 W. Sanilac Road (M-46), Sandusky, MI
• 3/17 - Isabella Co. Comfort Inn, 2424 S. Mission Rd., Mt Pleasant, MI - Canceled

With the health and safety of both our customers and staff in mind, GreenStone and MAC Inc. have decided to cancel the Isaballa County Producer Meeting event due to the increased risk of the coronavirus disease. At this time, we will not be rescheduling this meeting and apologize for any inconvenience it may have caused.

We encourage everyone to increase preventative measures by practicing healthy habits. Learn more how GreenStone is practicing healthy habits to keep both customers and employees safe in this blog: GreenStone Cares About Your Health and Safety.

For more information on contact your local branch.