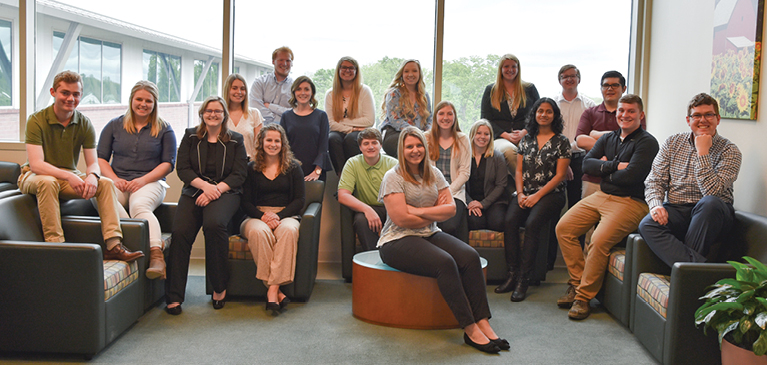 April is Internship Awareness Month!
GreenStone has a long history with interns; our former President and CEO, Dave Armstrong even started as an intern. The extensive program continues to grow with eighteen students currently working at different branch locations, and with two more joining the company in May.

In honor of our Internship Awareness Month, GreenStone would like to share some of our interns' highlights while at GreenStone. From sales to appraisal and even information services, our interns cover nearly every GreenStone department.

"Next month will be a year with GreenStone. I am blessed to be able to continue my career as an intern this summer," says Emily Kropf, who has worked as a learning and

development intern and as a sales intern. "The culture, energy, employees, and customers at GreenStone are like no other! The company is constantly looking for ways to not only improve your career, but yourself as well."

"Growing up on a family farm and being actively involved with 4-H, my passion runs deep within agriculture. While working as a credit intern at Greenstone, my experience has been very compelling," says David Doyle. "I have been able to expand my knowledge in the areas of agriculture where I previously had limited knowledge. I look forward to working as an intern throughout the summer, where I will be able to deepen my knowledge in the agricultural industry and expand my network within Greenstone's supportive environment."

"My internship experience at Greenstone Farm Credit Serves has been fantastic. I have gained a great deal of valuable knowledge and real-world experience during my time here,"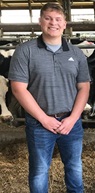 recalls Dennis Cantrell, appraisal intern. "I have enjoyed many events including a farm tour, business-etiquette lunch, and the appraisal summer trip in Northport. I am thankful for all that Greenstone has done for all the interns."

"I have had a wonderful experience at Greenstone! Everyone has been kind and welcoming," expresses Jason Bucholtz. "I've thoroughly enjoyed this opportunity to become acquainted with the tax and accounting world as an intern. Greenstone truly seems like a great team of people who are dedicated to doing the right thing, even in these turbulent times."

"I have loved working at GreenStone! Even from my first day on the job, my coworkers have made me feel like a part of their family," says Charles Hoch, service desk intern. "Even as we work from home, I still feel as connected as if nothing changed. Thank you to everyone who has made my experience so pleasant!"

"My experience at GreenStone so far has been so much more than I expected. I have worked in many areas that correlate and contribute to the year-end accounting work that many of us are

currently working on. The team here at the Adrian branch has been the greatest surprise yet. Everyone is so helpful and willing to help me in any way they can," comments Michaela Wiesman, tax and accounting intern. "I have learned many valuable skills and concepts that I will be able to carry into my future career. The recent events have shown me how a company can come together, no matter the circumstance, and push through any difficult time. If we all continue to work together and communicate, anything is possible. I am grateful for such a diverse internship experience here at GreenStone!"

"My GreenStone experience as of late has been a whirlwind, but I could not be more excited about it. I started with GreenStone Farm Credit Services as the business analyst intern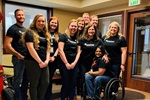 in May 2019. I have learned a lot throughout my internship by being involved in the project to make the Wellness Subsidy Program for full-time employees completely digital," says Taylor Hawks. "I have enjoyed working for such an amazing company, and I did not want to leave. I am blessed to say I get to stay because I just accepted the full-time business analyst position, and I start in May. GreenStone is an incredible company to work for and I encourage anyone who has the chance to intern with GreenStone, to take it."

"Everybody has been so welcoming; everyone has wanted my time here to be the best it possibly can be," recalls Jack Wilkinson, credit intern. "I have enjoyed learning about the company and

understanding what it truly means to be a GreenStone employee."

"As an intern, I have greatly enjoyed my time working with GreenStone. It has been wonderful to collaborate with a great marketing team, attend Patronage Day for the first time, and have the opportunity to learn more about the structure of GreenStone as a whole," says Hailey Andres, graphic design intern. "In my time adjusting to this new normal of the COVID-19 pandemic, I am working to wrap up my last semester of college, taking more time to visit and appreciate the great outdoors, and learning how to co-work with my two dogs and family around. Here's to embracing all of the things we can control, and passing along our well wishes to the essential workers fighting to keep us all safe and healthy!"

"I have enjoyed nearly every aspect of my GreenStone internship, that is until offices closed and I do not get to see my amazing department face-to-face anymore," states Katie Romzek, public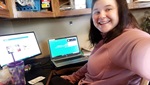 relations intern. "The people at GreenStone are truly the best, and my team has helped me to improve not only professionally but also personally. My GreenStone experience has been amazing; I will forever be grateful to the marketing department for all that they have taught me in the last few months."

Thank you to all of the interns who contributed to this blog highlighting their experiences at GreenStone.


To learn more about the GreenStone's scholarship program, intern program, and full time job posting please visit our website.