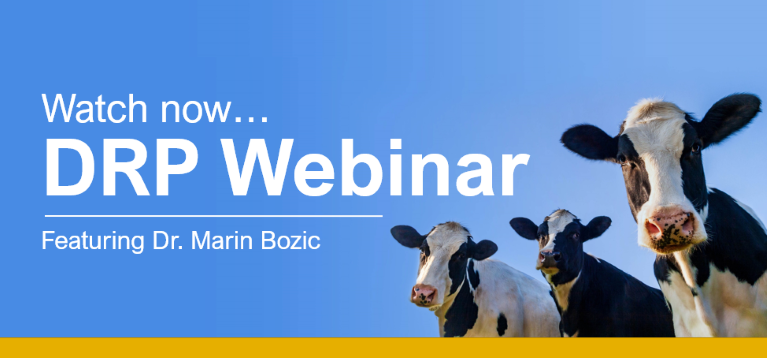 Keeping up to date with policy changes, the rise and fall of milk prices and the uncertainty in future demand is a tall order in itself- let alone the additional uncertainty COIVD-19 brings. While these changing times may bring new challenges for producers, GreenStone is prepared with the tools, technology and team of experts to continue serving you and your farm.
Our knowledge and team of experts extends further than just GreenStone staff as this spring we teamed up with Dr. Marin Bozic, assistant professor in dairy foods marketing economics, to host a live DRP Analyzer Webinar. This webinar provides dairy producers with valuable information on how risk-management tools can set their farm up for success.
The DRP Analyzer Webinar will cover the following:
Dairy market update
RMA policy changes
Overview of GreenStone's DRP Analyzer tool
DRP Analyzer demonstration
Opportunity to ask GreenStone staff or Marin Bozic questions
Watch the DRP Webinar now:
Contact a DRP Specialist:
If you have additional questions about GreenStone's DRP analyzer tool or would like to learn how it can help your farm, contact a DRP expert:
For more information on GreenStone's DRP Analyzer Webinar meetings or to register by phone, call (517) 898-8523 or contact a local branch.
More about the guest speaker: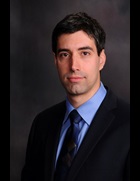 Dr. Marin Bozic, who lead both webinars, works in the Department of Applied Economics at the University of Minnesota and specializes in U.S. dairy policy and dairy risk analysis. His expertise includes assessing new dairy technologies, processing investments and new products. He is the developer of Farm Credit's exclusive Dairy Revenue Protection Analyzer tool.

To learn more about Marin or his ongoing research, visit his website.