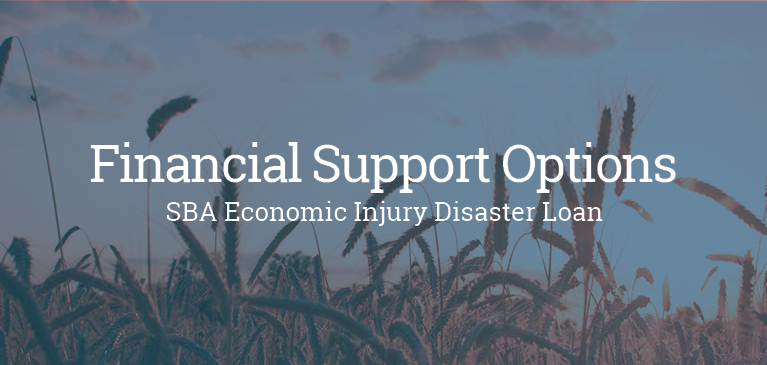 (Updated 5/4/2020) In response to the Coronavirus (COVID-19) pandemic, small businesses - including agricultural businesses - are eligible to apply for an Economic Injury Disaster Loan (EIDL). SBA's EIDL portal reopened on May 4, 2020 to accept agricultural business applications.
Within the second wave of funding authorized by Congress and signed into law last week, is an additional $60 billion through the Paycheck Protection Program and Healthcare Enhancement Act for the SBA's EIDL program. Equally important, is that it also provided the needed clarity that agricultural businesses can apply for EIDL funds.
The provision means agricultural businesses can now apply for low-interest, long term loans through EIDL, and may also qualify for the $10,000 emergency grants administered by SBA. The grants would provide economic relief to businesses that are currently experiencing a temporary loss of revenue and will not have to be repaid.
Unlike the PPP loans, these EIDL loans are obtained directly from the SBA, and are not provided through Farm Credit. Funds will be made available following a successful application with SBA.
Please seek all the details and apply on SBA's website.
Per SBA, EIDL details include:
Agricultural businesses includes those businesses engaged in the production of food and fiber, ranching, and raising of livestock, aquaculture, and all other farming and agricultural related industries (as defined by section 18(b) of the Small Business Act (15 U.S.C. 647(b)).
The SBA's EIDL provides vital economic support to small businesses to help overcome the temporary loss of revenue they are experiencing as a result of the COVID-19 pandemic.
This program is for small business with less than 500 employees.
The Economic Injury Disaster Loan advance funds will be made available within days of a successful application, and this loan advance will not have to be repaid.