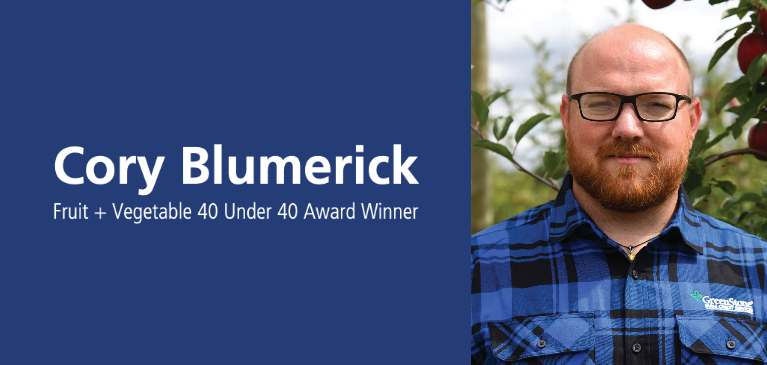 Since 2018, the Fruit + Vegetable 40 Under 40 Awards have honored 40 determined individuals who stand out in the agricultural industry. In order to be selected to win this award, the outstanding nominee must be under the age of 40, currently employed in the fruit and vegetable industry, embody strong leadership capabilities, and strive to better the industry as an entity.
The Class of 2020 awardees will be honored during the 2020 Great Lakes Fruit, Vegetable & Farm Market EXPO, and featured in the October 2020 issues of Fruit Growers News and Vegetable Growers News. GreenStone is proud to announce that Senior Crop Insurance Specialist Cory Blumerick is a member of the Fruit + Vegetable 40 Under 40 Class of 2020.
Cory has worked for GreenStone for six years, and currently leads the fruit and specialty crop insurance team, managing the insurance portfolio for the book of business in Northwest and West Michigan. Cory was nominated for this award due to his consistent lobbying for the improvement of crop insurance policies. For instance, after finding several counties in Michigan where cherries were not insured, Cory corresponded with the Risk Management Agency regional office to ensure that these counties were included in coverage. This had a significant impact on customers, because any additional risk management programs help boost sustainability. Cory repeatedly goes the extra mile to listen to growers and to ensure their needs are met.
Cory was surprised to win the Fruit + Vegetable 40 Under 40 Award, but is very pleased to know that his work is bettering the lives of growers in Michigan. When asked about winning the award, Cory states, "I appreciate the nomination…it feels good to succeed with small wins here and there in the industry."
GreenStone is proud to have such a hard-working and passionate individual as an employee and recognizes that Cory truly exemplifies the company's Core Four Values: Customer First, Deliver Quality, Get Involved, and Do the Right Thing.
Congratulations, Cory!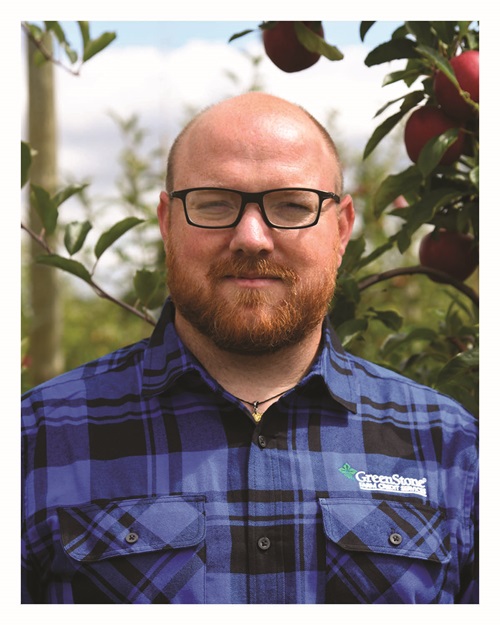 To learn more about GreenStone's vision, mission, and values, visit our website.