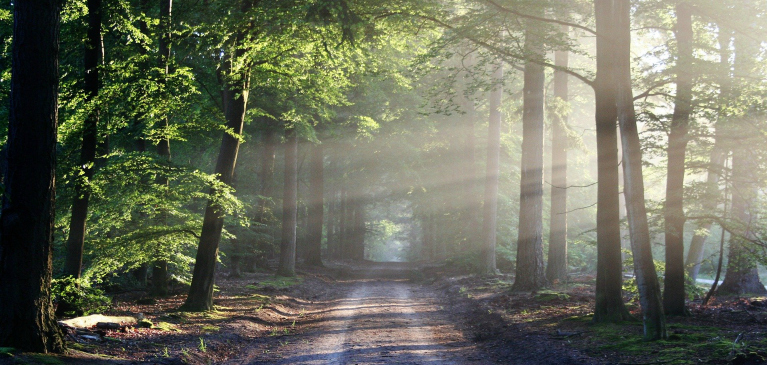 If you've been thinking about purchasing recreational vacant land, now is a good time to call a financial services officer at your local GreenStone branch. With interest rates at record lows, and many typical vacation spots on-hold due to COVID-19, owning getaway acreage could be the right investment at exactly the right time.
Rec land in Michigan and northeast Wisconsin offers unparalleled hiking, hunting, fishing and camping opportunities to you and your family, but there are a few questions you should consider before signing for a loan and setting up your tent or trailer.
What Are Your Land Plans & How Much Do You Need?
If you plan to hunt seasonally, make sure there is enough room for food plots or a pond. Hunters should also consider how many people will be hunting on the land at any given time. Too many hunters in a small space is not only dangerous, it could scare away the game!
If you plan to use the land in the winter months for cross-country skiing and snowshoeing, you will want to make sure the property is physically accessible in all four seasons. It's a good idea to check on legal access, too. Whether you plan to build or not, have the lot surveyed. If property access relies on an easement, you may want to consult with an attorney before going through with the purchase.
Do Your Long-Term Plans Include Home Construction?
Perhaps you thrive while camping under the stars -- but if there is even a possibility you might want to build a house on the land someday, there are a few things you should consider to keep your future options wide open:
Does the lot have adequate space to build?
How much would it cost to clear and develop the land before building a home?
Does the site has access to utility hook ups, such as water, sewer and electric?
Are there zoning restrictions, or issues with the land (e.g. poor drainage) that might complicate construction?
Before buying, it is wise to consult a qualified builder, but also check with local zoning boards to know if construction is a possibility.
Does Your Lender Have Expertise in Recreational Vacant Land Loans?
We've mentioned the benefit of consulting with experts (attorney, builder, surveyor, zoning boards) to confirm you are making a knowledgeable property purchase decision. Your lender should also have expertise in recreational vacant land loans to ensure your loan package is designed for your individual financial situation.
Current interest rates may have created opportunities for consumers to purchase dream properties, but being a savvy buyer means looking at the long-term intricacies of your financing. At GreenStone, our experienced staff will work with you to structure the right loan package to fit your current and future plans, and make you aware of all of your options.
Competitive interest rates to save you money
Small to unlimited acreage financing
30-year amortization terms for affordable payments
Typically require 20 percent down payment
Cabins, pole barns, outbuildings and other site improvements can be included in your financing
Financing Vacant Land
Senior Financial Services Officer Brent Voss explains GreenStone's vacant land financing, available on small lots up to unlimited acreage parcels:

To speak with one of GreenStone's financial services officers about your dream property and your range of financing, send us a message, stop by a branch near you, or apply online!