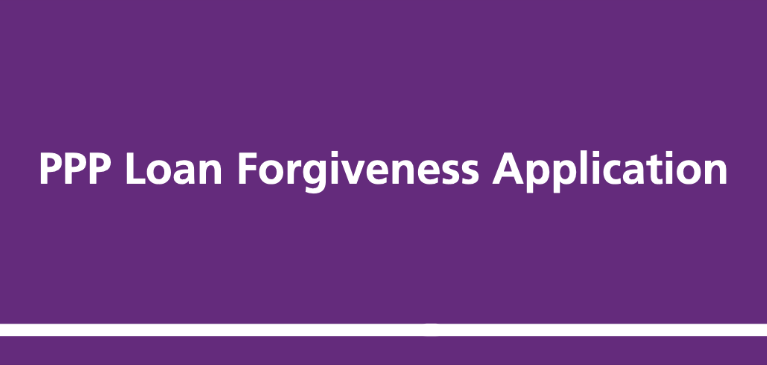 Ready to support Customers in Submitting their PPP Loan Forgiveness Application!
We are moving forward and are ready to assist members through the forgiveness phase of the PPP loan process.
Our online tool for members to submit your PPP Loan Forgiveness application has been updated to assist you with the new SBA rules and regulations issued over the last several weeks.
The SBA and US Treasury have not yet opened their portal for us to submit your PPP Loan Forgiveness application to them. However, you can use this time to finalize and submit the application to us so we can be ready to send it to SBA once the US Treasury makes that process available to us.
PPP LOAN FORGIVENESS APPLICATION PROCESS WITH GREENSTONE:
GreenStone is using a third-party vendor, Sageworks, to provide you simple and convenient service during this next phase. Use the below information for your online application.

For more specific step-by-step guide, follow GreenStone's Guide to Complete your PPP Loan Forgiveness application.
APPLY NOW! Members who applied for their SBA PPP loan through GreenStone have been provided a custom link to begin completing your PPP Loan Forgiveness application. If you haven't received it, please check your email or reach out to your local branch to have it resent.

You can begin your application as soon as you've maximized your forgiveness. The application will help you determine the appropriate covered period to maximize your forgiveness amount. Remember, if you need 24 weeks to ensure 100% forgiveness, you can use a covered period of up to 24 weeks. You can finalize the application now, but we will not be able to submit it to SBA until they open their portal to us.

The US Treasury and SBA released an EZ-3508 PPP Loan Forgiveness application allowing many borrowers to certify to more information, versus completing the longer 3508 forgiveness application form. There is a strong possibility you may be able to utilize the EZ-3508 forgiveness application form. Be sure to review the EZ 3508 eligibility requirements when you begin your PPP Loan Forgives application.

Include necessary documentation with the application. Use the Documentation and Details Outline to fully understand what you may need to include with your application.

Following your application data entry, it will be routed to your financial services officer for review. Once your application has been finalized and ready for submission, it will be routed back to you for signature and final submission to SBA.
Remember to refer to the Guide for your Application for step-by-step support, and to review the Documentation and Details Outline for information you must provide to support your eligible expenses.

Please reach out to your financial services officer with any questions or to assist you in navigating the application process. If you have specific PPP Loan Forgiveness questions, refer to the US Treasury website, your legal counsel or your CPA.