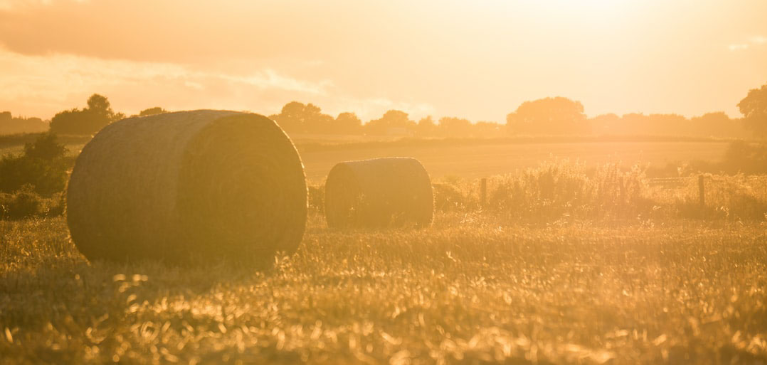 Following advice from an experienced farmer can be one of the most effective ways to improve a farm. GreenStone's Farm Forward Mentorship helps the next generation learn from the knowledge of others. Through this program, young, beginning and small farmers partner with experienced mentors, generating an opportunity to share experiences and knowledge.

Mentor Hendrik Eggink greatly enjoyed his time in the Farm Forward Mentorship program for the past year, ultimately gaining new ideas, experience in the art of mentorship, and satisfaction through assisting the next generation of farmers succeed. He maintained a close and positive relationship with his mentees Walt and Deidre Iciek. Even though Hendrik is about twenty years older than Walt and Deidre, he quickly realized that they had a lot in common.

"I had a very good relationship with Walt and Deidre. They have a couple of young kids, and my wife and I also have children, so it was easy to feel connected to them. Talking to my mentees was time well spent. We put in the time and effort through farm visits, phone calls, and texts to stay connected!"

A few months after meeting one another, Hendrik's mentees considered a partnership with another farm to relieve some stress, consulting Hendrik on the issue.

"I was in a similar situation in the past with my farm," stated Hendrik. "I understand that when life is stressful, you want to take the easy way out…I told Walt and Deidre to look at the big picture. In a few months, your situation will get better." He ultimately advised his two mentees to avoid the partnership.

Walt and Deidre decided to follow Hendrik's advice. Looking back, Walt and Deidre are happy with their choice; in just three months, the Icieks felt more confident as farmers, as Hendrik had predicted. Hendrik's direction stopped them from making a regrettable mistake that could have greatly affected their farm.

Hendrik felt a sense of satisfaction in assisting these young farmers with many struggles, and gained a great deal from the program, as well. He specifically learned the importance of sharing his past low points and victories with other farmers.

"My experienced generation of farmers should feel obliged to share their experiences, hardships, and successes with the next generation. We cannot be selfish and keep all of this useful information to ourselves!"


Interested in joining the program?

We are currently seeking both mentees and mentors to participate in the 2020-2022 Farm Forward Mentorship program beginning this December. For more information, contact your local GreenStone branch.

If you are interested in joining the program, sign-up via the 2020-2022 participant application by September 25, 2020!