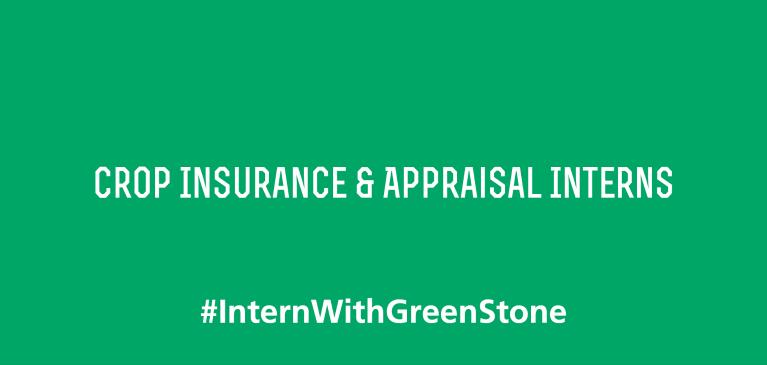 Our crop insurance and appraisal interns have successfully concluded their summer internships, joining their teams while working from home due to the COVID-19 pandemic. All summer, these interns were challenged with collaborating on group projects, strategic problem-solving, and time management while adjusting to the new normal.




"In this internship I have had the opportunity to interact with customers. This has increased my communication skills and was an eye-opening experience." –Drew Cantrell, Appraisal Intern

The crop insurance and appraisal interns:

Drew Cantrell
Title: Appraisal Intern
College: Northwood University
Major: Finance
Fun Fact: Drew enjoys being outdoors, watching sports, hunting, fishing, and boating.

Emily Portell
Title: Crop Insurance Intern
College: Michigan State University
Major: Agriculture Operations
Fun Fact: Emily kayaks, fishes, plays baseball, and restores antique tractors.

Stesha Payne
Title: Crop Insurance Intern
College: Michigan State University
Major: Animal Science
Fun Fact: Stesha enjoys spending time with her four-year-old daughter, two dogs, and two horses.

Lauren Heberling
Title: Appraisal Intern
College: Michigan State University
Major: Agribusiness Management and Food Industry Management with a minor in Sustainable Agriculture and Food Systems
Fun Fact: Lauren loves to cook, bake, and ride/work on snowmobiles in the winter.


Check out intern Lauren Heberling's typical workday! Lauren has the opportunity to serve customers no matter where they may reside throughout our service territory, even it requires a plane ride!

"As an appraisal intern, the work I do varies from day to day. That is what I like most about the job!"– Lauren Heberling, Appraisal Intern



GreenStone's internship program allows students to develop the skills they already possess, while equipping them with new skills and techniques in a hands-on, real-world work environment. Each intern is chosen based on college major, academic achievement and leadership ability. GreenStone places great importance on intern development, as full-time employment can be a consideration. Today, over 70 percent of our interns return for full-time employment after graduation.