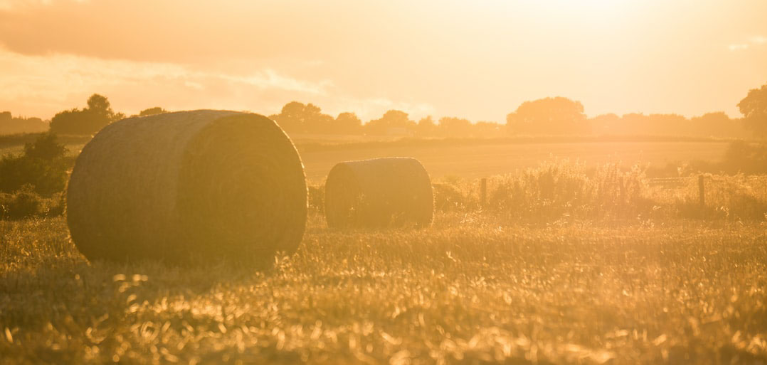 Growing up, his father was the Monroe County Farm Bureau president; his dad dedicated countless hours to this volunteer position, ultimately serving as president for three terms. Now, Andrew Woelmer, a financial services officer out of GreenStone's Adrian branch, is following in his father's footsteps and has been re-elected to one of the at-large positions on the Monroe Farm Bureau Board.
"For most of my childhood my dad was involved with Farm Bureau… I often stopped into the office with my dad," Andrew recalls, adding that this inspired him to serve on the Monroe Farm Bureau Board, himself.

As Andrew grew older, he participated in programs for young farmers and attended multiple conferences, eager to learn more about the industry and follow in his dad's footsteps. Today, Andrew has been a part of the Monroe Farm Bureau Board for three years and is involved with the Policy and Development sector, focusing on legislative aspects.

The board members hold meetings once a month to discuss direct responsibilities and plan various Monroe County agricultural events. Andrew has noticed quite a difference in the board's responsibilities, however, due to COVID-19.

"This year on the board has been different than previous years. Instead of having our Monroe County annual in-person meeting, we conducted a drive-in. Everyone stayed in their cars and tuned into the radio, while some individuals were seated while spaced on the stage. We are still attempting to carry on traditions in wake of the pandemic!"

In addition to the annual meeting, the board and young farmer committee hosted a plow day, allowing farmers to bring antique tractors to plow a field. Andrew mentioned that this event was both safely distanced and successful.

The GreenStone community has been inspired by Andrew's willingness to participate on the Monroe Farm Bureau Board, donating his time and energy to better the county. His actions not only align with GreenStone's core values of getting involved and doing the right thing, but also with GreenStone's mission to provide leadership to agriculture and rural communities.