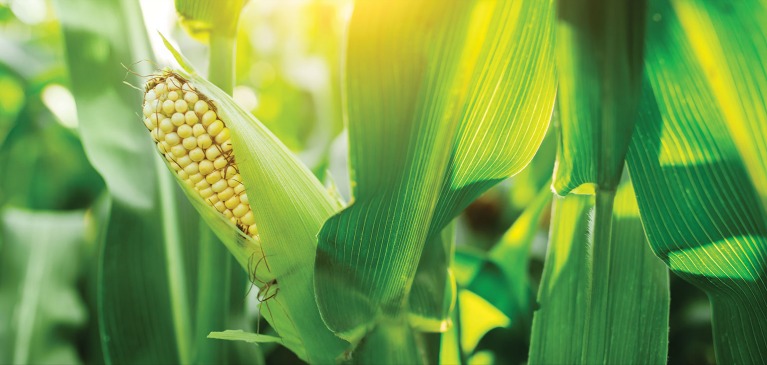 Michigan and Wisconsin corn growers are looking at quality yields for the 2020 crop year and favorable weather conditions have allowed harvest to be nearly complete.


However, yields have tumbled slightly from stellar predictions set in August, after several weeks of dry weather, especially for Michigan.


The Corn Marketing Program of Michigan's Fifth Annual Between the Rows Crop Tour estimated the largest corn yield in the last five years – upwards of 180 bushels per acre – after conducting 300 field checks in August.


"Early on it was predicted to be one of the best years in regards to yield per acre, but lack of rain in parts of Michigan took that high-end yield off, and we had large pockets that ended up being below average," says Jim Zook, executive director of the CMPM. "But, from Lansing to the Thumb area, we did see above-average yields. Overall, for the state, we believe we'll be toward the top of our productivity, but we won't know until sometime in January. I believe yield will be somewhere in the 160s (state average bushels per acre). We could be at the top end."


According to the USDA November crop forecast, Michigan is expected to have an average yield of 160 bushels, down 4.1% from the previous month's prediction.


Wisconsin is predicted to have an average of 184 bushels per acre, down 1.1% from a month earlier. If realized, it would be the highest yield on record for the badger state, surpassing the 178 bushels farmers averaged per acre in 2016.


According to USDA's Nov. 23 crop forecast, Wisconsin corn for grain harvest was 92% complete, more than 4 weeks ahead of last year and 17 days ahead of the 5-year average. The moisture content of corn harvested for grain was reported at 17%.


Michigan corn harvested for grain was at 91% with a reported moisture content of 18%. As a comparison, at this time last year, the wet conditions allowed only 51% of harvest to be complete in Michigan.
Michigan's corn farmers harvested the largest crop on record in 2014, with a total production of more than 355 million bushels. This year's crop is estimated at 317 million bushels, a substantial jump from 239.8 million bushels in 2019.
Good quality
The quality of the grain is reported as excellent in both states. Zook says growers largely avoided issues in years past with toxins and low-test weight.


"The plants had the length of time to get to natural, full maturity, without any adverse hail or other events to cause damage to that ear while it was growing," Zook adds.


A timely harvest, good yields and quality corn, coupled with federal assistance dollars to growers, have helped to boost grower outlook.


"Growers are in the best mood, mentally, we've seen in the last couple years," says Zook, who attributes that to Coronavirus Food Assistance Program (CFAP) money received and other monies from the federal government, along with price per bushel and respectable yields.


Jeff Sommerfield, vice president and commercial lending group manager for GreenStone Farm Credit Services, agrees with Zook about grower optimism for profitability. "The moisture content in corn was relatively low, reducing drying costs for operations. And, anytime you see rising markets in the fall, it means growers can sell at higher prices than originally forecasted."


This year, growers have also received two rounds of CFAP and other federal support. The CFAP program covered more than 160 farm commodities and had $16 billion available to growers in the first round and another $14 million in the second round. "Four to five different government programs infused money into these farm operations, which helped the bottom line for this year," says Sommerfield. The price run, he says, was driven by supply and demand, influenced in part the derecho storm that help lower projected national yields and by increased trade buys, particularly by China.


U.S. corn production in 2020/21 was lowered 215 million bushels in the November USDA Crop Production report to 14.507 billion bushels.


Now is the time to lock in profits, Zook says, not only for this year, but for next year. "Farmers really need to hone in on their marketing strategy and realize they need to hit base hits and not home runs," he adds. "Nobody knows when we'll hit the peak."
What's ahead
Moving forward, Zook says the change of administration will require farmers to pay attention and communicate if there are policies they don't support. "Farmers are going to have to move over to non-production mode and keep an eye on legislation, even though I realize it's generally out of their comfort zone," Zook says. "We need to do a better job communicating that farmers are the true environmentalists, and they take care of where they are living."


There is also concern about demand for corn, with COVID-19 decreasing the amount of driving and thus the consumption of ethanol mixed with gasoline. About 40% of the nation's corn crop goes into ethanol production.


"When COVID-19 hit in March, there was an immediate reduction of fuels consumed nationwide and growers saw a 50-cent decrease in the price of corn," Zook says. "Beyond COVID-19, we need to address policies EPA is not enforcing – including granting waivers to small refineries that are not helping on the demand side. The fact this new administration wants us to have all electric cars by 2035 should scare every farmer. We need to do everything and anything we can do to make internal combustion engines better – more efficient and more environmentally sound."


The approval of E-15 for cars year 2001 and newer was encouraging, he adds, but limitations with fueling stations is providing the challenge to have a real impact. "There's federal money to help, but it's limited and comes with many stipulations."


However, electric charging stations popping up across the countryside are funded by electric consumers. "It's buried in their electric rate in consumer bills," Zook says. "Can you imagine if we wanted to charge a penny per gallon of gas to fund infrastructure – there would tremendous outcry from big oil. That's the challenge we face."