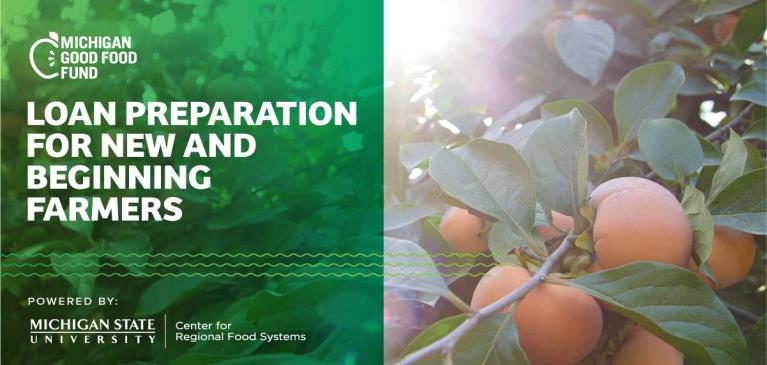 When it comes to owning and managing your business, having a reliable line of credit or additional funds available can help make your business' growth possible and get you one step closer to your goals. However, acquiring those dollars through a lender can feel overwhelming, especially if you're not sure where to start.
That's why GreenStone is teaming up with the Michigan Good Food Fund for a free, 4-month webinar series: Loan Preparation for New and Beginning Farmers, to help provide new and beginning farmers the straight-forward information they need to be ready to apply for a loan.
This webinar series will launch on December 7, at 12:00 p.m. ET, with finance experts from Michigan State University Extension and lenders from GreenStone, Northern Initiatives and Farm Service Agency. During this 1-hour webinar, hear from the experts on lending, understanding which documents are needed for a loan, the basics of applying for a loan and more. You'll also have a chance to ask the panelists questions about the loan application process and tips on choosing the right lender.
Following the series launch, each of the lenders will host a 1-hour webinar focused on their lending process, resources for beginning and new farmers, and tips to make the loan application process a breeze.
During GreenStone's webinar session on January 7, you'll hear from VP of Lending Jennifer Whitford, on how she works with farmers to help them secure financing for their operations. You'll also hear from Managing Director for Tax and Accounting Chad Zagar, on the importance of having your bookkeeping and records up-to-date and how it may impact your loan application timeline.
Register today: Loan Preparation for New and Beginning Farmers
December 7: Series launches with live panelist Q & A session
GreenStone is committed to providing the next generation of agriculture the tools and reliable credit needed to succeed in today's market. For more resources, check out GreenStone's Young, Beginning and Small Farmer program and learn how our Grow Forward Grants can provide educational opportunities crucial to your farm's success.