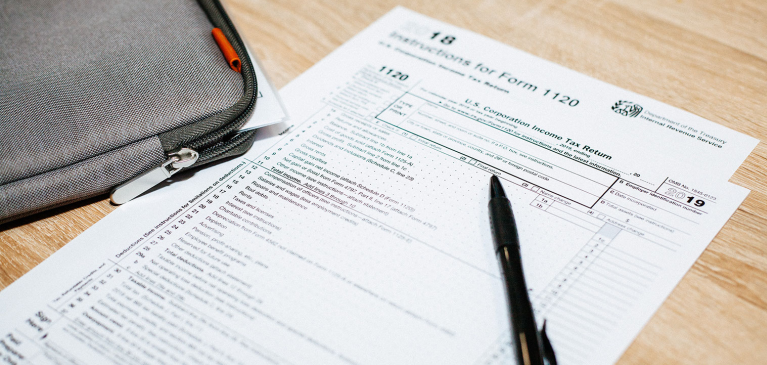 Why Do I Need To Give My Tax Accountant Economic Impact Payment Information?
The Treasury Department and the Internal Revenue Service distributed economic impact payments (EIP) two times during 2020 and early 2021 as authorized by the Coronavirus Aid, Relief, and Economic Security (CARES) Act and the COVID-related Tax Relief Act.
At the time, no action was required for individuals to receive these EIP payments. However, in order to accurately complete your 2020 income taxes, you will need to provide information about the payments you received.
The monies came either via direct deposit, mailed checks, or mailed debit cards. Details of the maximum potential payments received are included in the below table. The maximum payments were reduced by $5 for each $100 of adjusted gross income (AGI) above $75,000 for a Single filer and $150,000 for a Married Filing Jointly filer. A qualifying child was defined as a dependent under the age of 17.

It is extremely important that you have a good understanding of the EIP monies you received and provide the information to your tax accountant. Your 1040 tax returns will require you to include details of your EIP payments received. The IRS was to mail letters and/or notices to customers within three weeks of sending them the payments. However, some customers have communicated they did not receive a letter. If you didn't receive all that you're entitled, you can increase your refund on the filing of your 2020 1040 tax return to maximize your EIP payments.
Why Is It Important I Provide Accurate EIP Information?
You may be able to claim additional refunds if you are so entitled
To ensure your tax return is prepared accurately, and the amount owed or refund to be received does not get adjusted due to improper records
Avoids refunds getting held up because of inaccurate EIP reporting
What Do You Need To Do?
When you turn in your neatly organized information for tax preparation, include all information you have received related to EIPs. If you have the paper notices, please provide those to us. If you don't, document the amounts received and dates you received them. Utilize the above table or bank statements to help recall the amount(s) received. For example, if you file a married filing jointly return and you have two qualifying children below the age of 17 and your AGI was below $150,000, you should have received $3,400 in EIP round 1 funds. For additional information, the IRS has links on their website to check on your EIPs: Internal Revenue Service | An official website of the United States government (irs.gov). Or you can call your local GreenStone tax accountant to discuss.