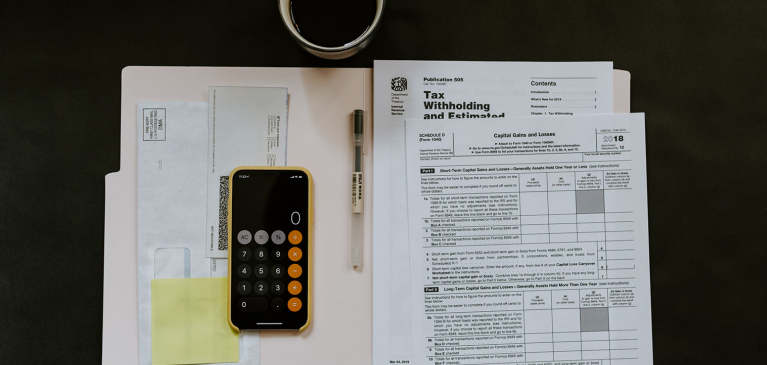 COVID-19's impact on all of our lives has been significant – and certainly no one expected to have another tax filing season impacted by this awful pandemic!
On January 15, 2021, the IRS announced it would not begin accepting individual tax returns until February 12, 2021, weeks later than in "normal" years. This is due to the December 27 tax law changes that provided a second round of Economic Impact Payments and other benefits to individuals requiring the IRS to need more time to update all forms to accommodate these changes.
Along with this announcement, the IRS has urged individuals to file their return electronically and to use direct deposit routing numbers in order to obtain refunds as quickly as possible this year. Any filers that do not heed this advice, risk delay in receiving refunds. As proof, the IRS just acknowledged in January 2021 that it had finally got through all of the backlogged paperwork from when their offices were closed in 2020 – 9 months to catch up!
At this time, the IRS has not hinted at extending any tax filing due dates in 2021. So, get organized, be proactive and try to get your tax return completed as soon as possible in order to meet all filing requirements.
COVID-19 safety practices may require you to communicate differently with your CPA or tax accountant. At GreenStone, we are utilizing technology much more significantly with our customers – holding customer meetings over WebEx or Facetime, receiving source documents electronically, providing authorization forms electronically for signature, and sending completed tax returns to customers as PDFs – all using secure electronic methods for delivery. While we enjoy sitting down with our customers face-to-face, technology has allowed us to continue providing excellent service to meet our customers' needs.
One silver lining from all of this is we've become more open minded to the use of technology and how it can positively impact the experience. If you are hesitant, my advice is to simply give it a try, you might like it!
PPP2 Updates
Within the December 27 tax law changes, the federal government announced the reopening of the Payroll Protection Program, calling it PPP2. GreenStone began accepting applications from customers to submit to SBA on January 19, 2021. The program is available through March 31 or until the allotted funds have been exhausted. PPP2 allows for the following types of loans:
PPP1 Supplemental Draw Loans
PPP2 First Draw Loans
PPP2 Second Draw Loans
The rules are very similar to the original PPP 2020 program. Borrowers interested in applying for a PPP2 Second Draw Loan must be able to substantiate they've had a reduction of 25% or greater in gross receipts when comparing the year or any calendar quarter between 2020 and 2019.

Additionally, sole proprietor farmers received a large win in the December 2020 updates - these individuals are allowed to take the greater of their self-employment income or gross farm income to maximize their owner wages. Many sole proprietor farmers did not receive a loan on self-employment income in PPP 2020 as their tax return showed a loss, but will be eligible in using gross farm income, which is essentially their total revenue included on their Schedule F as long as it is $100,000 or greater. The rules are detailed; if you question your eligibility, call your lender!
GreenStone's COVID-19 resources and communication are available at: www.greenstonefcs.com/resources/covid-19.

Employee Tax Credit

Another opportunity included in the December 27 tax law changes was the extension of the Employee Tax Credit through June 30, 2021. Essentially, farmers who show a reduction in revenues of at least 20% for any quarter in 2021 versus the same quarter in 2019 may now qualify for an Employee Retention Credit. This credit can be up to 70% of the first $10,000 of wages in each qualified quarter for each employee. It is taken upon the filing of a 941 or 943.

This is an opportunity for employers that can manage the timing of their revenue to help qualify for the credit. If you can deliver goods in Q3 of 2021 versus Q2 in 2019 to help qualify, it may make sense. It's also important to think about commodity prices when attempting to manage your revenue. If you are comfortable with commodity prices and concerned about what they may be in the future, make sure that is part of any decision in managing revenue. Be sure to consider your options as you may not want to decide to take advantage of the Employee Tax Credit and then potentially cost yourself more money in lost revenue from commodity pricing changes.

PPP Tax Deductibility Update

For much of 2020, the IRS's position was that no deduction would be allowed for PPP eligible expenses. Very late in December 2020, Congress overrode this IRS position with the Consolidated Appropriations Act, 2021 – thus PPP eligible expenses are now all deductible. Unfortunately, this was after most all farmers, including GreenStone's tax customers, had went through income tax planning sessions. While this was passed too late in the year for most to plan for 2020 taxes, it is helpful to note that PPP2 proceeds and the eligible expenses associated with these proceeds will also be completely deductible in 2021!

It will also be helpful that PPP borrowers know this now and can utilize the information to effectively manage their 2021 tax planning situations.

Borrowers need to closely follow their state rules regarding PPP – Michigan has rolling conformity with the federal government and is expected to align and allow these expenses to be
deductible. Wisconsin is an example of a state that is not allowing PPP expenses used for forgiveness to be deductible. There will be a difference in taxable income between a borrower's federal return and their state of Wisconsin return. All of this means it is even more important to work with a CPA and tax preparer familiar with all the rules!

What Can You Do?

This article is very high-level information meant to highlight a few of the things the government is doing for employers as a result of COVID-19. The rules in all these instances are complicated; make sure to involve your team of experts to get answers – reach out to your CPA, your legal counsel, and your lender to discuss what's available to you!



*Written for the Michigan Farm News Dollars and Sense Column