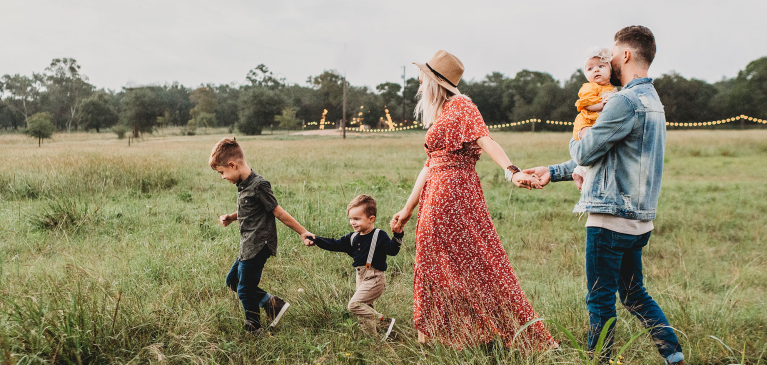 What does this mean for me?
How might this impact me at the time of my 2021 income tax filing?
The child tax credit is a refundable tax credit of up to $3,600 per qualifying child under 18. And in 2021, you may be able to get some of the child tax credit you are due sooner, in the form of monthly advance payments. This was a stipulation in The American Rescue Plan Act (aka: the coronavirus stimulus package that took effect in March). The first monthly child tax credit payments are set to go out in July 2021. You may have received a letter from the IRS noting your eligibility for this advance payment recently in June.
Key Facts About the 2021 Child Tax Credit
How much you can get per child?
In 2021, the child tax credit offers up to $3,000 per qualifying dependent child 17 years old or younger on Dec. 31, 2021. The credit increases to $3,600 if the child is under 6 years old on Dec. 31, 2021.
This is a tax credit, which means it reduces your tax bill on a dollar-for-dollar basis. The child tax credit is also refundable; that is, it can reduce your tax bill to zero and you might be able to get a tax refund check for anything left over.
How do you qualify for the child tax credit?
You can take full advantage of the credit if your modified adjusted gross income is under $75,000 for single filers, $150,000 for married filing jointly and $112,500 for head of household filers. The credit begins to phase out above those thresholds.
Some of the other child-related eligibility requirements for the child tax credit include:
You must have provided at least half of the child's support during the last year, and the child must have lived with you for at least half the year (there are some exceptions to this rule; the IRS has the details here).
The child cannot file a joint tax return (or file it only to claim a refund).
To take the child tax credit for the 2021 tax year, the child has to be 17 years old or younger on Dec. 31, 2021.
What to Know About Advance Child Tax Credit Payments
The American Rescue Plan Act of 2021 allows parents to get monthly checks over the second half of this year as an advance payment on their 2021 child tax credit. Here are some things to understand:
You can either claim 100% of your 2021 child tax credit on your taxes when you do your 2021 taxes (that's the tax return due in April 2022), or you can get 50% of that money now in cash and claim the other 50% on your taxes later.
Under the cash payment program, you get six monthly payments from the U.S. Treasury via direct deposit starting July 15 and running through December 2021. For example, if you qualify for a $9,600 child tax credit, you could get six $800 payments between July and December (for a total of $4,800) and then claim the remaining $4,800 on your tax return.
The payments will be made on the 15th of each month, unless the 15th falls on a weekend or holiday. They will be direct deposit, paper check or debit card.
The IRS will use your most recent tax return to determine whether you qualify for the child tax credit and to see how old the kids will be so it knows how much to send you each month.
Low-income families who may not normally file a tax return can use the IRS' non-filers sign-up tool to register for the monthly advance child tax credit payments.
If it turns out you were overpaid or underpaid during the year, you will need to true that up on your tax return at the end of the year.
Payment Options Comparison
Let's say you have three children whose ages as of Dec. 31, 2021 will be 5, 8, and 10. You are married and file a joint return; the children qualify for the credit and your adjusted gross income is below $150,000. Therefore, you qualify for an $800 monthly advance payment of this credit. Below is an example of the impact on a 2021 tax return if you do or do not chose to receive the 50% monthly advance payment:
In the above example, the taxpayers would receive a $2,000 refund upon filing their 2021 individual income tax return if they opted out of the monthly advance payment. This is how the credit has worked prior to 2021. The full child tax credit is received upon the filing of the tax return.

If you chose to receive the monthly payment of $800 for 6 months of 2021, you'd owe $2,800 upon the filing of your 2021 individual income tax return. This may cause some taxpayers heartburn. If you have any concerns of managing your savings related to this potential impact, you'd likely want to opt out of receiving these payments monthly and take the full credit on your 2021 income tax return. This is a credit you've always received if you have children, you're just receiving the credit monthly versus only at the time of income tax filing if you receive the monthly advance payments.

If you'd rather claim 100% of your child tax credit at the end of the year, you can opt out of the periodic payment program. The U.S. Treasury has set up an online portal to do that. The portal will also be the place to tell the IRS about things that affect the amount of your payment, such as a change in the number of kids, marital status or income. A link to instructions on the online portal can be found here: IRS announces two new online tools to help families manage Child Tax Credit payments | Internal Revenue Service.

We encourage you to monitor this link for updates and information to opt out of advance payments as the online portal is not live as of the time of this communication: Advance Child Tax Credit Payments in 2021 | Internal Revenue Service (irs.gov).

Please contact your GreenStone tax accountant if you have any questions in regards to the child tax credit changes in 2021 and how they may impact you when you're filing your 2021 individual income tax return.

TAGS

Request for Information | Apply Now | Tax and Accounting Services