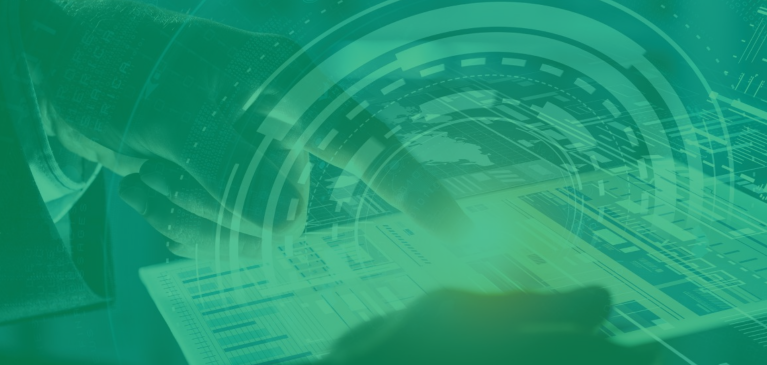 GreenStone takes pride in our internship program as we continually celebrate our summer interns. Throughout the summer, we are featuring departments at GreenStone to showcase how valuable interns are in their department and how they bring a fresh mindset to the table.

Today we are highlighting the Information Services Department with Steve Junglas, Executive Vice President & Chief Information Security Officer, who spoke on how he is preparing his interns for their future careers in the most efficient way possible.


Q: In what ways are interns valuable to your department?

A: We have six interns this year, who are all a part of different departments. Those departments include Service Desk, Security, Application Development, Business Intelligence, Systems Administration, and Client Support. We assign each of our interns meaningful work, which means that it is increasing our departments productivity as a whole. With the interns aboard, we can get core projects done that we would not have had time to complete without them. Not only does our department support GreenStone, but we also help other Farm Credit systems across the country. Given this, we are able to onboard several interns to help with this extensive workload, and every year I am impressed with the talent they bring to Information Services and to GreenStone.

Q: Since interns are encouraged to bring previous classroom knowledge, how does that help the IS department keep up to date in an area that develops and changes at such a fast pace?

A: The interns that we bring in have a fresh perspective from the outside world. They have access to all different kinds of technology, and the schooling that they go through is constantly updating them with new technological ideas to bring wherever they go. We love when interns come in and ask questions about the ways that we do things. This allows us to open our eyes to the new channels of technology and think about if there is a more effective way to complete a project.

Q: What is the most challenging thing you have learned in your IS career that you are continually preparing your interns for?

A: Organizational change management. The technology industry is constantly changing, and all companies utilize those changes differently. Staying up to date with new technology is so important when trying to advance your career in IS. It is really all about understanding that businesses are always going to evolve, and that we in the IS field need to be able to adapt to these changes as they come our way. It is not an easy industry to understand sometimes, but it can be a career for anyone that wants it to be.

Q: What do you hope your interns learn after completing this internship?

A: I hope that my interns learn three things. One is that there are a lot of sub-skills and sub-departments under our IS umbrella. I hope that they learn how each of them function and how they all contribute to the success of what we do. Two is that I hope they gain valuable skills in whatever IS route they are taking at GreenStone. There are many IS departments at GreenStone, so it is easier for our IS interns to get a feel for several of them if they wanted to. Three is that I hope they learn about what GreenStone stands for and how great it is to work at this company.

Q: What have you learned the most from your interns in the past?

A: These summer interns bring a willingness to learn and give us a whole new level of expertise, which makes is easier on us to stay up to date with technology. Having interns in my department has made me realize that they are the future of our industry, and it gives me hope when they either stay on or pursue a career somewhere else that they are doing their best to continuously improve Information Services where they end up.

In the Information Services department at Greenstone, there are currently eight summer interns: Charlie Hoch (IS Security Intern), Clayton Muma (Client Support Intern), Ethan Campbell (Systems Administrator Intern), Matthew Modras (Service Desk Intern), Neil Mascarenhas (Business Intelligence Intern), Patrick Doyle (Business Intelligence Intern), Steven Brylinkski (Application Developer Intern), and Matthew Wilcox (Application Developer Intern).
"My internship here at GreenStone is giving me a supportive environment to learn how to apply what I've been learning in my classes to real-world work in my field," says Matthew Wilcox. "I am being pushed to succeed in this position, while still being given the time and assistance needed to be capable of doing so. I have yet to meet a GreenStone employee that does not make me feel welcomed or valued."

To learn more about GreenStone internships, visit Internships (greenstonefcs.com).