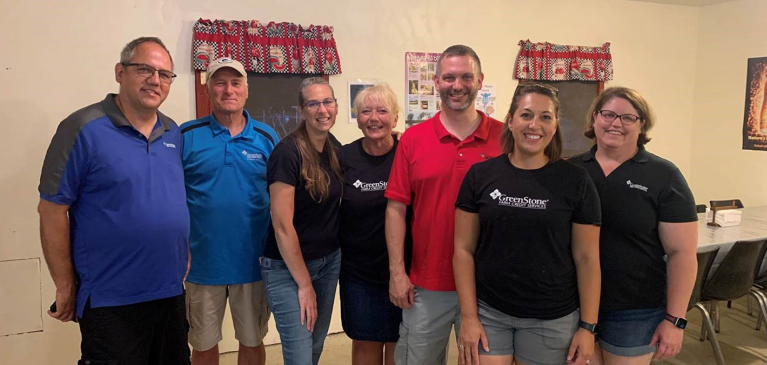 One of GreenStone's core four values is "get involved," which means that being a part of our community is high on our list. The Door County Fair, which took place from July 21 through July 25, has been a big part of our volunteer work in Wisconsin for several years.

"It was like a rite of passage since day one – no questions asked! Several GreenStone employees and their family members volunteer at the Farm Bureau food booth Wednesday night of the fair", says Toni Sorenson, GreenStone's Vice President of Traditional Lending.

Every year, a member of the Farm Bureau Board will contact one of GreenStone's sales staff to organize a group of at least 12 people to help volunteer at their food booth and bar area for an evening shift, which usually lasts from around 3:00 p.m. until midnight.

As GreenStone staff has been a volunteer of this event for many years, it always means a lot to us to continue participating.

"We learn to work together outside of our normal office environment. It's also great to see our customers interact with us outside of work, as we support their hobbies by just being at the fair," says Toni.

Our GreenStone crew also reaches out to family and friends and other staff, even those retired, to help participate in this fun event.

Volunteering is a great way to show appreciation to our customers and teammates, and we show this every year in our communities. To learn more about the Door County Fair in Sturgeon Bay, Wisconsin, please visit: Door County Fair.