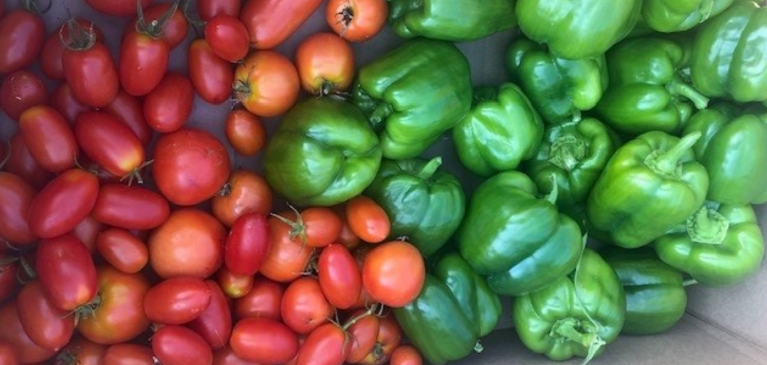 For the past five years, GreenStone has partnered with the Wisconsin Timber Rattlers to develop a community garden located just outside of the left field fence line at the Fox Cities Stadium in Appleton, Wisconsin. All produce grown in the garden is donated to the St. Joe's food pantry in Appleton, Wisconsin to support the local community. Getting involved in the community is a core value to GreenStone and supporting this garden gives GreenStone an opportunity to give back to one of the many rural communities it serves.

The growing season is coming to a close, but some of the squashes are still growing and ready to be harvested. Just last week, 18 pounds of squash were harvested and donated. Overall, the garden has produced roughly 200 pounds of green peppers, squash, and tomatoes.

Traditionally, the garden is a combined effort between GreenStone and the local FFA chapter in Appleton, Wisconsin. Students come and help plant the garden at the beginning of the year and participate in the harvesting of produce. While the students were unable to help with the garden this year, GreenStone looks forward to partnering with them once again in the future to continue to support rural youth agriculture and education.

"We appreciate Greenstone's continued partnership on the garden, as it allows us to make a direct impact on those in need in our community," said Seth Merrill, Corporate Marketing Manager for the Timber Rattlers and coordinator of the garden. "It also provides an opportunity for local students to see that with a little bit of work they can make a large impact on the community. We hope to continue this program for many years to come."

GreenStone is proud to support the Timber Rattlers community garden and looks forward to another season of growth next year!