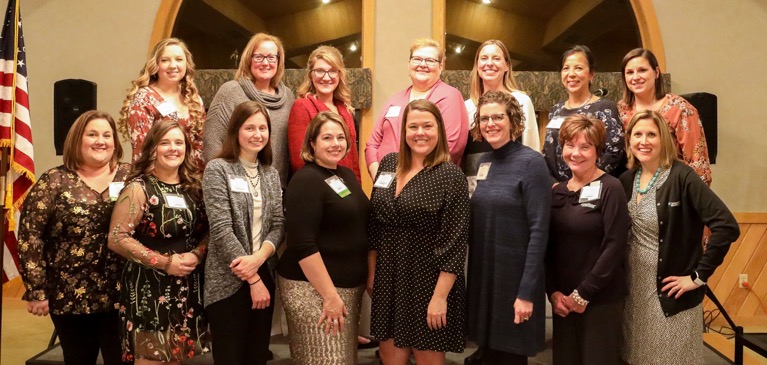 The Farm Women Symposium (FWS) is back in person to celebrate their 30th year of bringing women in agriculture together for fun, learning, and fellowship!
It all began with a collaboration between MSU Extension and a small group of women who pulled together during a time of need. Now these women educate each other on handling stress, managing family farm dynamics, political issues, and many other current topics in agriculture.
Multiple women at GreenStone have dedicated their time to making this year's FWS the best one yet. Emelee Rajzer and Wanda Skinner, GreenStone financial services officers and FWS chairs, have spent most of their free time helping with the planning and making sure the event runs smoothly. Together they run the web site, create the newsletter and registration brochure, and work with a printer for participant notebooks. Other GreenStone employees also volunteer their time to FWS by managing the silent auction where they are raising money with over 150 items.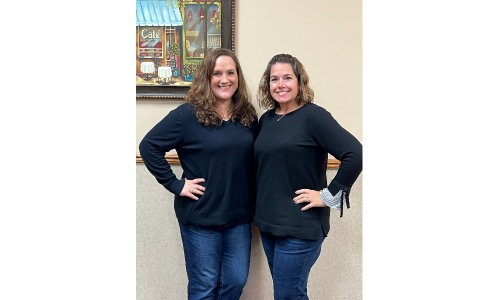 Wanda Skinner (Left) and Emelee Rajzer (Right)

The main event was held in Holland, Michigan, March 2-4, 2022. This three-day event includes keynote speaker Jolene Brown, a painting class taught by GreenStone customer service representative Nancy Blaauw, and an event titled "Not a Bus Tour". In the past, the main event involved a bus tour around the town, but this year they brought Holland to the women at the banquet center.

GreenStone customer service representative Nancy Blaauw has been painting 32 years and is honored to share her talent with the women at FWS. "I enjoy sharing a talent that God gave me and enjoy seeing the joy of accomplishment it gives others as well," Nancy said.

For Wanda, the FWS is all about community.

"It's being able to have like-minded people come together and be supported, and even though the Symposium is a three-day event, it doesn't end there," she said.


For Emelee, the FWS is a way to bridge the gap between farm families.


"In a farming community you are so insulated, so now we have women coming from all aspects of ag across the state and other states as well. It just makes you understand that we all struggle with things like family, meteorological events, input costs, and everything," Emelee said.


FWS continues to be a community for farm women and a chance for them to take a break from their daily duties, enjoy themselves, and recharge. GreenStone also supports FWS beyond the volunteering by offering an $150 scholarship for GreenStone members to attend the symposium. If you are interested in learning about the Farm Women's Symposium or attending next year, please click here or contact your local GreenStone branch.