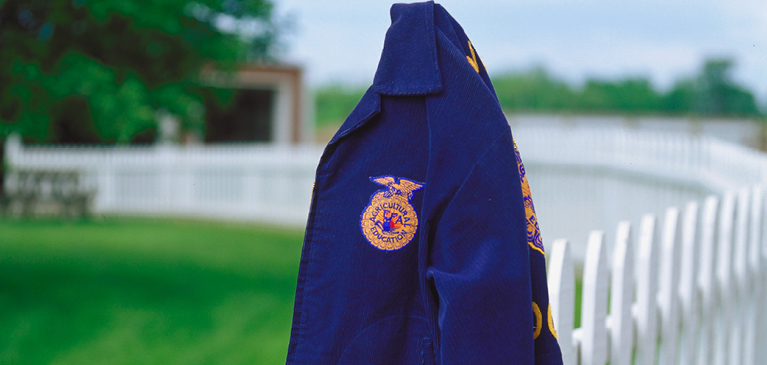 The 2022 Michigan FFA State Convention was held at Michigan State University this week, where over 2,500 FFA members, parents, and industry leaders gathered to celebrate agricultural education.

Among those individuals were GreenStone members and employees. Many GreenStone employees are now FFA alumni and spend their free time giving back to their home chapters and the organization. Their involvement through coaching, contest judging, mentoring, and many other activities has helped shape new generations of FFA members.

GreenStone employee Emily Kropf focus their involvement on mentoring and teaching the younger members in FFA.

Emily was a member of the Lowell FFA Chapter and now spends her lunch hours coaching and mentoring Ella, a high school member, on her public speaking competition. With the daily help of Emily, Ella was the third-place winner for the regional competition.
Emily Kropf (Left) with two of the students she coaches.


"I find mentoring the students rewarding because I see a flame and passion in them for the agriculture industry that can be hard to find these days," Emily Kropf explained.

In addition to mentoring, other GreenStone employees dedicate their time to judge contests and serve on their local alumni boards.

Becky Taylor and Emily House both serve as judges for FFA competitions. Becky was a member of the Byron FFA Chapter and now spends about 20 hours a year supporting her chapter's fundraisers and judging state proficiency and leadership contests.

Emily was a member in the Webberville FFA Chapter and volunteers at the local, district, regional, and state level. This year she served as a State Officer Nominating Committee member, where she spent a weekend interviewing this year's state FFA officer candidates. She also served as the state leadership contest chair for demonstrations.

Volunteering is rewarding for everyone involved. FFA would not be able to help student grow and learn, nor hold the multiple contests and events without volunteers to judge and mentor the FFA members.

Olivia Gager, an alumni of the Alma FFA Chapter, serves on the Alma chapter alumni board and is on the Ag Advisory Committee for her school's technical center.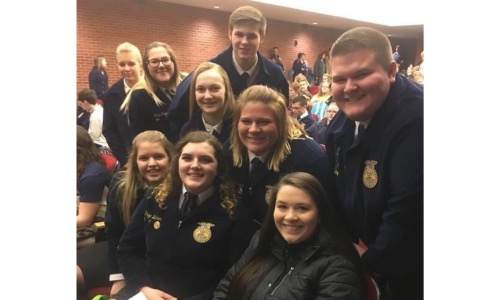 Olivia Gager with members of her FFA chapter



"I would encourage all employees to invest time in an organization they are passionate about. It is a very rewarding opportunity to be able to give back to others in your community. Youth organizations are an especially great place to volunteer your time as you get to mentor the next generation of industry and world leaders," said Emily House.

At GreenStone, we too believe it is important for employees to be engaged in service activities benefiting the communities and individuals we serve. This mission directly aligns with our Core Four Values:

Customer First • Deliver Quality • Get Involved • Do the Right Thing

Thank you to all our employees who volunteer for your dedication to these organizations, your community, and for living out our core values!