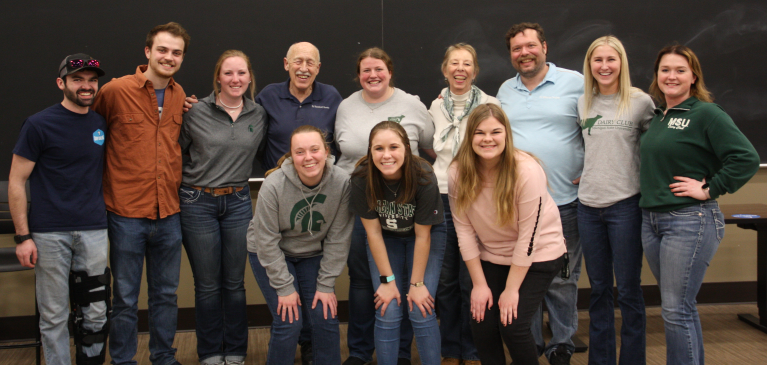 Most of us have come across Dr. Pol and his show on National Geographic while flipping through channels on television. This Michigan Veterinarian is famous for his practical approach to large animal care and has over 25,000 clients. MSU Dairy Club was fortuitous enough to host The Incredible Dr. Pol and hear his advice as an animal education advocate during a recent dinner event.

The MSU Dairy Club resides at Michigan State University, and this club may sound like it's only for members of the Dairy Industry, but it's open to all students with an interest in agriculture. The club's 45 members range from Agri-Business majors to Pre-Vet, and even Micro-Biology students.

With the world still changing from COVID-19, the Dairy Club has had to cancel many of their 2021-2022 events. In a normal world, fall marks the beginning of the new semester with a trip to the World Dairy Expo and other social events within the community. The club also usually travels to the Midwest for the American Dairy Science Association conference. At this conference, they compete in different contests and the competitive side of the club thrives.

This year, after the cancellation of multiple regular events, the club needed something to lift their spirits and bring the community together. The solution: they had the privilege of hosting Doctor Pol for a speaking event and opened it to all of Michigan State University. For those not familiar with Dr. Pol, he is a livestock veterinarian located in Weidman, Michigan. He is also the star of National Geographic's hit television show, "The Incredible Dr. Pol." To learn more about Dr. Pol visit his website: Dr. Pol | America's favorite veterinarian.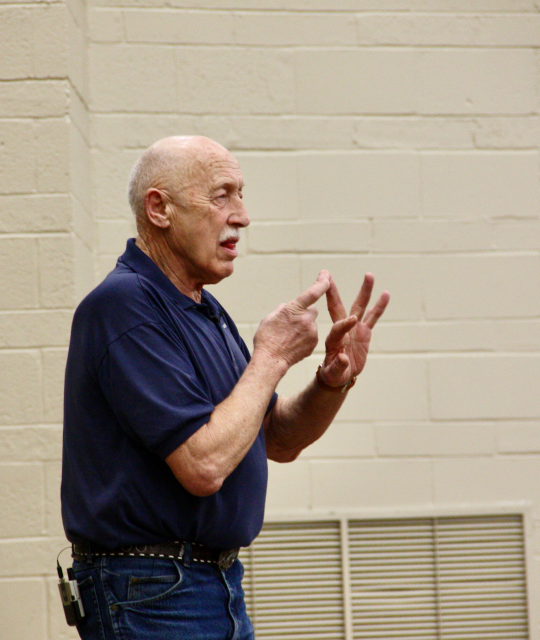 Dr. Pol


The idea for bringing in Dr. Pol arose years ago, during current Dairy Club's President Jessie Nash's freshman year. Jessie explained, "During one of our meetings, someone mentioned bringing in Dr. Pol for an event. We all kind of laughed, joked, and thought there's no way possible that we are going to get him to come to our event." Fast forward to this year, and Dairy Club Historian Mikayla Bowen ran with the idea. She was able to contact Dr. Pol's PR person, scheduled the event, booked catering, and broadcasted it all over social media.

This event brought in over 200 attendees within the MSU community. A dinner was held, and Dr. Pol talked about his 45 years of veterinarian experience. Aside from the amazing experience, this event helped build awareness for the Dairy Club, and hopefully will lead to multiple new members this fall.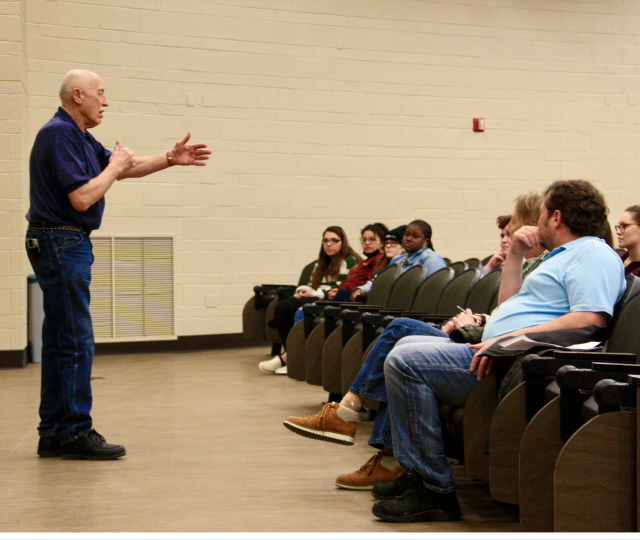 Dr. Pol speaking with attendees



Through a joint sponsorship with GreenStone and others, the catered meal was completely covered through sponsorship dollars. GreenStone also offers support to the Dairy Club beyond monetary resources. When schedules allow, a GreenStone employee joins one of the Dairy Club's meetings to share expertise on career options, how to prepare for your career, and internship opportunities.

"The money donated from GreenStone is extremely helpful for our club. Without it, we wouldn't be able to do our promotional events, like Dairy Day at the rock, where we hand out dairy products and educational materials to other MSU students. The money also helps us be able to go on trips, like our recent trip to Ohio State University, where we were able to meet with kids from OSU dairy club as well toured dairy farms across the state," explained Dairy Club's Social Chair Drew Neyer.

To learn more about the MSU Dairy Club and future events, visit MICHIGAN STATE UNIVERSITY DAIRY CLUB website.