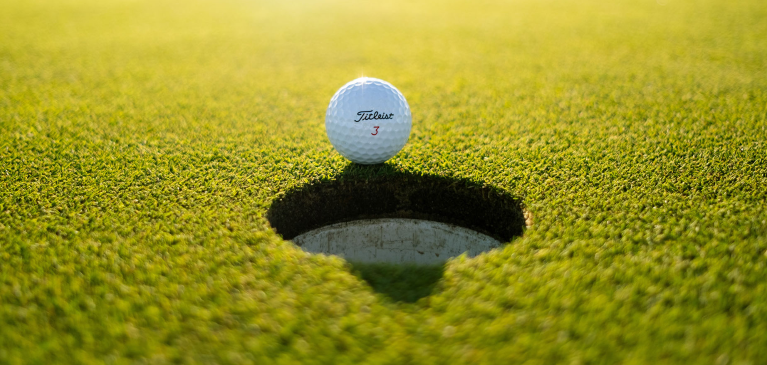 Golfing is considered the sport of business where networking happens on and off the green. Senior financial service officer (FSO) Jessica MacDonald and her fellow country living focused FSO's participated in the Home Builders Association of Western Michigan's Golf Outing in June. Golf was not the main focus of the outing, instead Jessica was able spread GreenStone awareness, network with fellow lenders, and build leadership skills with her teammates.


GreenStone is one of the many sponsors of the outing. Along with having signs at specific holes, GreenStone sends a team to compete. This year Jessica competed with colleagues Kyle Griffiths and Nate Warman. The Home Builders Association has members ranging from lenders, realtors, tradespeople, and builders. It's a way for the entire community to build connections and help one another within the industry.


While at the event, Jessica was able to speak with other lenders and title agency employees. "I can't even remember how many people I was able to speak with at the outing. We ran into a number of other companies we work alongside including Devon Title - the title company we use frequently. This event was really interesting from a networking standpoint," explained Jessica.


Since COVID, many of these companies have been working with lenders remotely. Being able to finally meet in person was a huge benefit from the outing. "Being able to put names to faces of people we have been working with over the years was great! Especially over the last two years, so many builders, title companies, etc. were remote for communication; these events allow us to meet in person," explained FSO Nate Warman.


GreenStone is widely known for agricultural financing, and Jessica uses that century of experience to spread awareness on the country living financial solutions GreenStone also provides - from home construction loans to home mortgages and recreational financing. Wearing the logo and sparking conversation helps everyone learn how they too can benefit from GreenStone's wide array of country living financial solutions.


Golf is a hard sport, and with difficulties comes team building. "It is nice to spend time with my coworkers. We all have the same position in the same area and cover for each other when we are out. We rarely see each other and it's nice to be able to meet up and enjoy each other's company, which does not happen often," said Nate. Jessica, Nate, and Kyle were able to spend time together, give advice on common challenges their customers may be facing, and simply have fun.


One of our Core Four Values is "Get Involved", and we strongly encourage all employees to participate in community events like this. For more examples of how our employees embrace the Core Four Values visit Open Fields Blog | GreenStone FCS.