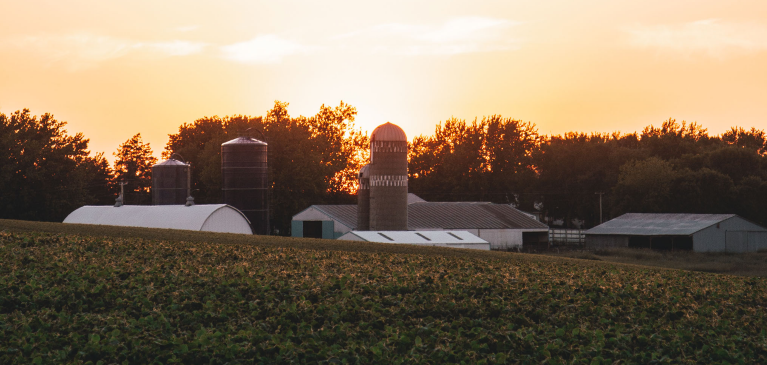 What are land benchmark results?
Each year, GreenStone re-appraises specific parcels of land to understand the trend of how much real estate prices have increased or decreased. It's also important for our team of certified general appraisers have a pulse on the market because a majority of a farmer's wealth isn't in their pocket or bank account, but in their land. These appraisals help growers understand underlying trends driving their land wealth.
As part of this annual evaluation, research is done to understand why these values may be going one way or the other. A rise or decline in commodity prices, input costs, interest rates, weather, tourism and labor availability all play a part in determining the market value of real estate.
This year has seen volatility in these factors, ultimately resulting in property value increases. Which overall, is good news for GreenStone customers.
Cash Crop and Dairy

As seen in the chart, cash crop values increased 10% to 20% between July 2021 and July 2022, with the exception of Benchmark 071 in Southwest Michigan. Benchmark 071 is an outlier compared to the rest and increased less than 2% because it measures non-irrigated cash crop land in a rural area – largely lacking urban development pressure.

It's no secret that crop prices have gone up over the past year, and in turn, farmers look to reinvest those profits into acquiring more land. The measured benchmark cycle (July 2021-July 2022) also saw a favorable interest rate environment, further increasing the ability to pay more for land acquisitions. While these factors primarily drove the measured increases, the Russia-Ukraine conflict abroad also prominently factors into our markets at home.

Transitional and Recreational

Transitional land is in the same boat, experiencing an increase between 16% and 17%. Transitional land can typically be considered rural crop land being converted to urban development. Also, recreational land value went up 25% - land used for hunting, outdoor recreating, etc.

In both market subsets, the desire for many work-at-home employees to live a more rural lifestyle is largely the cause. The COVID-19 pandemic continues to push newly remote employees into the rural landscape, or just those looking for their own paradise in the outdoors.

So, why is this good for land owners and potential land owners?

These increases are good news for land owners and those looking to purchase land. While the price to acquire land is now higher – your existing land holdings are also worth more in most situations than in the past. Although it may cost you more now, acquiring land will likely continue to be a solid investment in your future.

It's also important to note that this analysis concluded in July. Since that time, the factors described above (interest rates, commodity prices, input costs, etc.) continue to experience volatility. However, resulting real estate values seem to be holding steady. As 2022 draws to a close, keep an eye on these ever-changing factors to determine where land values will go next!

*Written for the Michigan Farm News Dollars and Sense Column

Tags

Request for Information | Apply Now | Agribusiness