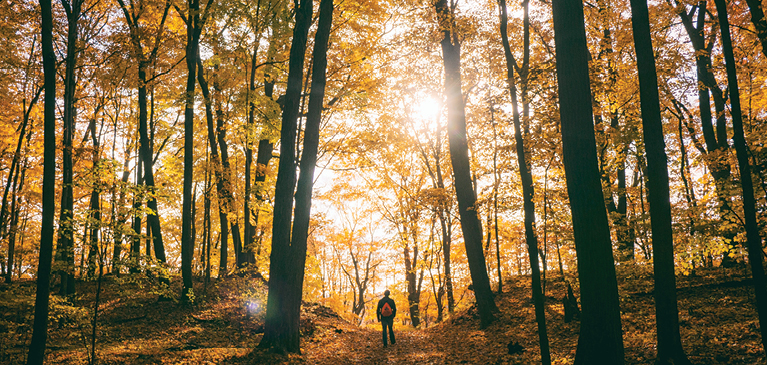 Make the most of your weekends with family activities that you can scaffold up or down to align with your children's interests - and the seasonal weather!
OUTDOOR FUN
Visit a zoo or wildlife sanctuary – fall and Halloween themed weekends are extra fun!
Hike a downtown city trail
Seek the perfect pumpkin at a local patch
Go apple picking
Test out your family's skills in a corn maze
Plan a Dark Sky park visit (magical!)
INDOOR FUN
Attend a hockey, basketball or football game
Experience a musical or play (check your local high school's performance schedule)
Visit a child-friendly museum
Break out of an escape room
Laugh through a game of laser tag
Family fun is successful when expectations are aligned with the age and interests of the family. A sports game might run too long for a younger child, but attending is still a fun experience. Scaling it to their age might mean you plan ahead to leave at half-time.

Another sure win is to build food into every activity! Apple picking is even better when your pickers are rewarded with cider and donuts.

When adventuring, keep an extra set of kids' clothes in the car, along with boots and rain ponchos, because nothing says fun like stomping through a big mud puddle or the simple joy of skipping stones on the autumn shoreline of a Great Lake.

Find detailed information about our indoor and outdoor suggestions on the websites serving Pure Michigan and Travel Wisconsin: www.michigan.org and www.travelwisconsin.com.

To view the article in the online 2019 Fall Partners Magazine, click here.