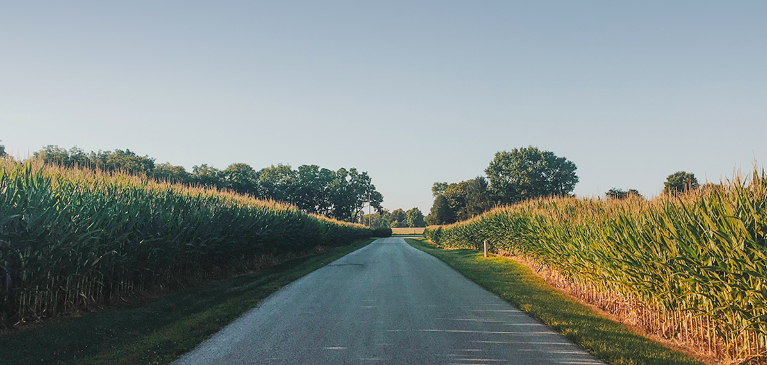 My Path:

In May 2006, I returned to the family farm with a dairy science degree from the University of Wisconsin – River Falls. At that point, my parents were milking about 150 cows, raising 100 dairy steers and cropping roughly 600 acres. Gradual changes over the last 13 years have seen Valley Line Dairy grow to its current 650 milking cows and 1,250 acres of cropland. Along with the dairy, my own family grew as my wife Patty and I welcomed three children: Hailee, Lindsay and Owen.

I once heard a dairyman reflect upon his younger years that with his unlimited fresh enthusiasm he planned to "set the world on fire, only to find out his matches were wet." This resonates well with me as I reflect over the first decade of my farming career. I still have some of that eagerness, but the market, labor, weather and industry consolidation challenges our family has faced have tempered and refined my farming philosophy.

I asked GreenStone shareholders for the opportunity to serve them as a board member because I felt this cautious enthusiasm could be an asset as GreenStone identifies the needs farmers have as they navigate these unprecedented difficulties. As the dairy industry evolves and new challenges develop, one of the best allies for a dairy business to have is a lending institution that can adapt quickly to provide financial solutions that meet these problems head on. Much of my career as a dairyman and as a member of GreenStone are still ahead of me. Therefore, I hope my own daily observations as a dairyman "in the trenches" serve to support GreenStone in reading the headwinds of change and responding to our members quickly.

3 Months of Perspective:

I admit, it was intimidating for me to share the ballot with three other patrons from my region who were so highly qualified for this board position. It felt even more unnerving to attend the first board meeting alongside those who had distinguished, broad backgrounds and years of experience.

Because of this, my biggest surprise has been how grounded and relatable the discussions have been, regardless of experience level. No matter your age or farming background, the board conversations revolve around issues or concerns I or any other member have had as a customer and farm operator. GreenStone is truly guided by grass-roots direction.

Additionally, it was interesting to learn how self-reflective GreenStone is through peer benchmarking, just as most of us practice through our own businesses. Indicators that track operational expenses and overall customer interest rates after patronage consistently place GreenStone near the top of peers in the lending industry. I believe this is an important quality to our members, who know there is no room for inefficiency or excess in our own operations.

I encourage all members to never hesitate to reach out to me or any director if you have a concern, question or idea regarding your relationship with GreenStone. We, the board of directors, exist as both a governance and a sounding board to see that your voice is heard on an organizational level, and to be sure GreenStone does not lose focus on providing service and lending to the same rural communities and businesses that helped to build it to what it is today. I'd love to hear from you.

To view the article in the online 2019 Fall Partners Magazine, click here.