"I was in the right place at the right time. But I think also, you've got to have that work ethic too, and you've got to have that drive and you've got to be determined and you can't give up and you can't stop. It takes a lot--it takes more than you want to put into it sometimes. But, it's paid off and we feel very blessed." – Roger Stokes
Roger Stokes, son of migrant workers and founder of Stokes Blueberry Farms & Nursery, walks past rows of healthy, potted blueberry bushes, toward one of his sparkling clean warehouses. A massive semi-truck is parked in the driveway, and across the street the big, red Homestead Farm Market waits for summer berry customers. As a child, Roger worked blueberry fields along with his parents; now, he owns and operates a large production and processing center in Grand Junction, Michigan – the "Blueberry Capital of the World".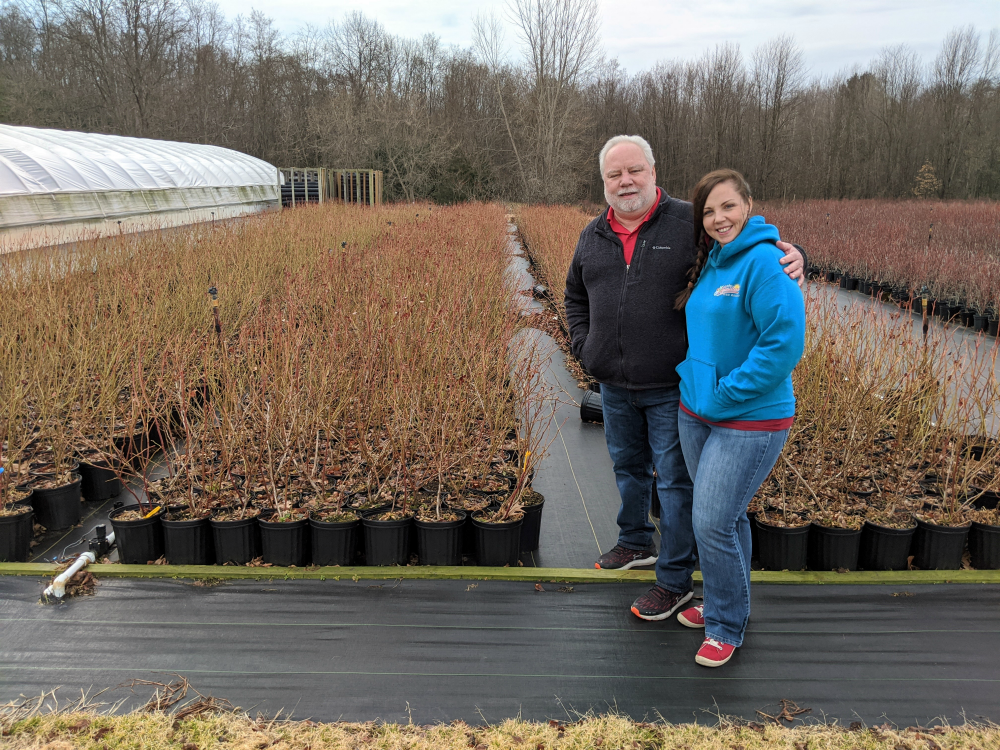 "Farming is very hard work," admits Roger, but confesses that even with a fluctuating economy, government regulations and weather challenges, he wouldn't have it any other way.
"I worked in the factory for nine years and I just hated every minute of it. I wasn't cut out for it but it fed my family and we had insurance. I started the nursery before I left the factory in the early 1980s. It was hard to leave that factory job; I was married and had two daughters and it paid the bills. Giving up job security to farm was one of the hardest things I ever did—I struggled with that decision, and I had nightmares about it for years."
Timing was everything for Stokes, and blueberries were growing in popularity as he looked for a way out of the factory. He built a little greenhouse out of scrap material and talked to local farmers about going into their fields to take cuttings to start his own blueberry plants. Roger had trouble breaking into the tight-knit farming community, until he offered the farmers 25% back on the blueberry plants he sold. Five years later, Roger was not only cultivating and selling plant stock to other farms and nurseries, but growing his own plants on 600 acres in the heart of blueberry country. Today, Stokes Blueberry Farms sells hundreds of thousands of plants, and processes fresh and frozen berries through Stokes' Blueberries FreshPro, Inc., and Fresh Pack.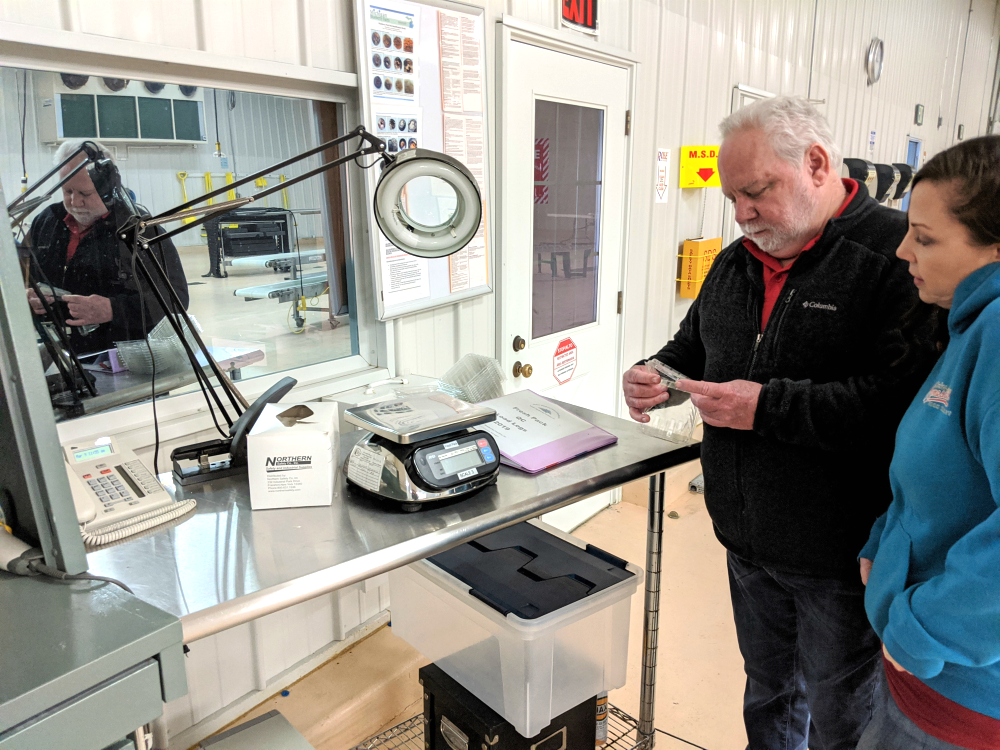 Daughter Jamie Stokes, creative visionary and head of the farm's retail and human resources departments, explains the impetus behind the farm's steady expansion from a greenhouse full of blueberry plants in 1978, to the current farm, nursery, u-pick fields and frozen blueberry facility.
"My parents were harvesting their blueberries and taking them to other facilities to have them packed," Jamie says. "At that time, the facility would weigh your berries, but wouldn't tell you how much they were going to pay you. So a lot of times, farmers would bring in their berries and not be real sure that they would even break even after harvest. It was a gamble, and that's when my parents decided to take out a loan and open their own facility."
Roger approached GreenStone Farm Credit Services for the loan in the mid-eighties, and was encouraged by Dennis Nykamp, their financial services officer at the time.
"No one can do it on their own," adds Stokes. "Dennis said 'don't let $50,000 hold you back from building your business', and approved our loan. GreenStone's been part of our success right from the start."
Roger and his wife, Kimberly did one thing differently with their new packing facility. They told farmers who brought in their berries how much they would be paid for their produce, upfront. They knew the terror of dropping off fruit that you worked hard to grow without getting a price, and they chose a different path.
Doing the right thing for his colleagues, his customers and his seasonal farm workers has paid off for Roger and for Stokes Blueberry Farms & Nursery. The expansion of the farm operation, the repeat business and the special events planned for the upcoming season all point to a farmer who created a family business based on good timing, hard work and the golden rule.
Two years ago, Jamie Stokes took over much of the behind-the-scenes operation from her mom, Kimberly, and quickly realized that outsourcing tax and accounting services would free her up to concentrate more time on the farm's educational tours, seasonal activities and marketing.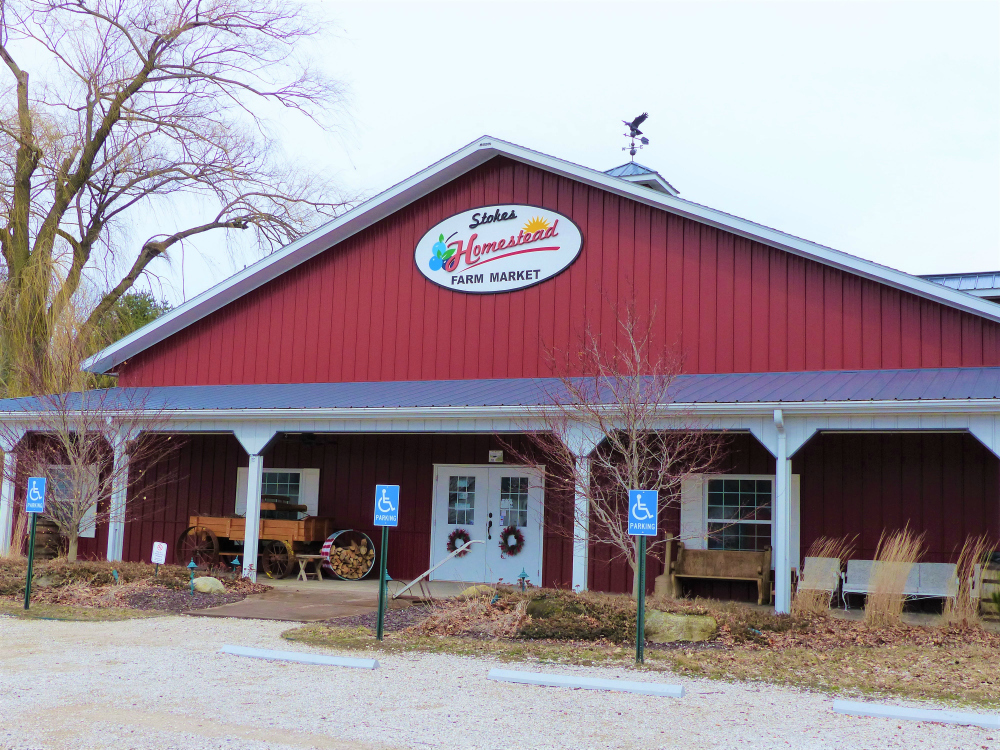 "Sara Trattles, our current financial services officer, told me about a free QuickBooks class that GreenStone offered to farmers," commented Jamie. "I hadn't been behind a computer in a while, so my two office-workers and I attended the QuickBooks refresher. After meeting the people at GreenStone, I decided it was time to hire their tax and accounting services to straighten out our accounts and get us set up for tax time.

"We work with Marie Fair (GreenStone tax and accounting assistant); she comes out regularly to keep us on track. Marie helps clean up our QuickBooks, gives us useful tips and answers our questions.

"Elizabeth Waldschmidt is our tax accountant, and she gets us organized and gets our taxes done. It's nice to have backup -- you can't do everything! Having a GreenStone accountant make sure our finances all line up, add up and balance out is a huge relief."

Sara, on the financing side, works with the Stokes out of GreenStone's Schoolcraft office. "I think the personalized help that GreenStone's accounting department developed to meet Roger and Jamie's needs has made their partnership great in new ways," states Sara. "Roger has built a legacy in the blueberry industry. His operation was built from the ground up over a lifetime, and he has a wealth of institutional knowledge of the industry. Jamie is now running the business-side of the farm more efficiently and effectively, and the GreenStone team is happy to help the Stokes achieve their goals."

To view the article in the online 2020 Spring Partners Magazine, click here.