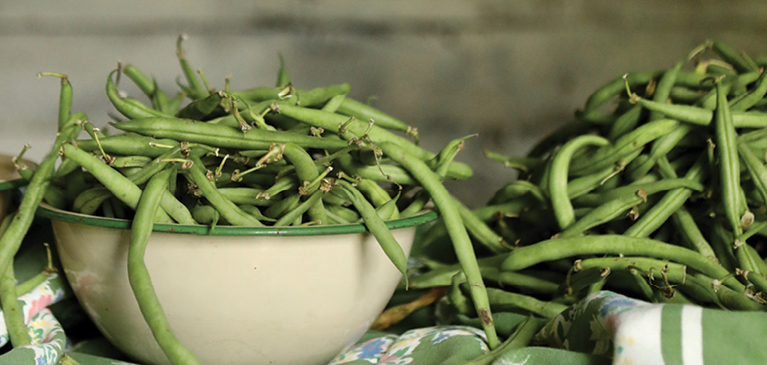 Green beans traditionally make their seasonal appearance in Michigan and Wisconsin in July. Enjoy this easy, delicious recipe from the Oakason family.

"If you've ever tried garlic roasted green beans, you're going to love them almost as much as my three-year-old grandson. My daughter-in-law Trista took a big batch of fresh green beans that she and their boys picked in our garden, and she came up with something simple and special. You only need five ingredients (and two of them are salt and pepper!)."

– Lori Oakason

Ingredients:
1 pound of stemmed snap green beans

1 tablespoon olive oil

4 cloves crushed garlic

1 teaspoon salt (or to taste)

1/2 teaspoon pepper (or to taste)


Instructions:
Preheat oven to 400 degrees

1. Place trimmed and washed green beans in a bowl and toss with olive oil and seasonings to coat

2. Cover a cookie sheet with foil and spray with nonstick cooking spray. Spread green beans in single layer on cookie sheet

3. Roast for 20-30 minutes, or until green beans are lightly browned and cooked

(Lori's comment: "If you're lucky and blessed like my daughter-in-law, you will get a comment from your three-year-old son like this: "Mama, these are really good. I want more. You are a good maker!")

To view the article in the online 2020 Summer Partners Magazine, click here.