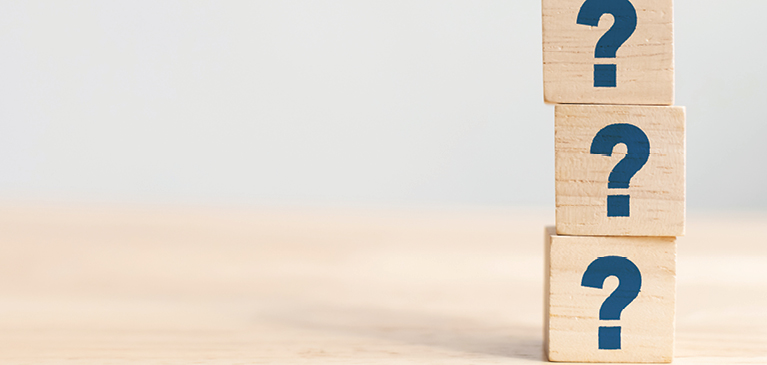 How are you planning to inspire, grow and improve your personal life and business in 2020 and beyond? Had this question been asked of these four directors a few months earlier, the answers may have been a little different. True to a farmer mindset, the realities of 2020 have adjusted their plans, but the outlook remains grounded and looking ahead to the future.

Laura Braun

Growing up, I was blessed to have all four of my grandparents in my life. In fact, I was twenty years old before losing the first of them. Because of this, making sure my grandchildren know me is a priority in my life. This is one of the reasons I choose a healthy lifestyle. Making right food choices, maintaining a healthy weight, getting regular physical exams, and staying active are important steps in making sure I will stay healthy and fit as they grow up.

Another priority for me was to make sure my children, all six of them, grew up knowing they could choose any path they wanted for their lives, including working with us on the farm. One of my daughters is a physician. One is a successful land surveyor with licenses in over twenty states. Another is a passionate teacher of seventh grade science.

Recently, after going off for several years to work at another farm, our son decided he wanted to come home and join our operation. Just as we were settled into one plan for our farming operation's future, it was time to change course. We were so happy to hear this news, even though it would require us to make a plan for greater growth. Several factors placed us in the solid financial position necessary to take on this new adventure. These factors include strategic marketing, sustainability practices, and a relatively conservative business philosophy.

It has been an extraordinary experience to serve on the GreenStone board and to participate in the decisions that have made the association a strong and nimble financial partner through the changes not only in my operation, but in the grander scheme. As we have seen in recent events, the old Hebrew saying is true: "man plans and God laughs". But because GreenStone has a strategic plan based on solid priorities, while not always easy, it is more than possible to move through uncertainty and capitalize on new opportunities.

Terri Hawbaker

As much as we try to implement future plans for our businesses, the first six month of 2020 has proven that even with the best of planning, there are going to be situations that arise that throw us off course. As farmers, these are the times we use what we have learned from past challenges to mitigate the future, sometimes one day at a time.

A saying I use often is "don't be a dead squirrel". It is very important to not remain indecisive – make the best choice possible and follow through. We began 2020 with a pep in our step for the new year; with 2019 behind us, it would surely be a better year. As we now know, that is not exactly what happened; but what did happen has given us plenty of opportunity to grow, personally and professionally.

On our farm, family is second to God only. As I plan for the future, I plan with them in mind. What choices should I make, right now, to keep us viable, not just for today, this week, this month, this year, but for years after that? I am careful to keep an open mind. As business owners in an always-changing world, it is key to not get stuck in our ways. As they say, "don't have all your eggs in one basket". Seemingly somewhat simple decisions can be key in navigating unseen circumstances.

I believe the past six months has opened incredible opportunities to teach, inform, and grow relationships with consumers in the non-agricultural sector as they consider other sources for food, including directly from the farmer. There is a new level of appreciation for food and farmers.

We can use these opportunities to build awareness and support in many of the social areas where our farmers are challenged.

As a director on the board through the pandemic, I have seen how valuable it is to plan ahead for emergencies, even those that seem like they would NEVER happen! I am very proud of our executive team for executing the plan as thoroughly and efficiently as they did. I think we could all benefit from a little more planning, not just for the growth of our family and farm, but for scenarios that may seem a little farfetched. 2020 has proven anything can happen.

Many blessing for the remainder of 2020. We may not have had an excellent start, but we can have an excellent finish.

Troy Sellen

If the first half of 2020 has taught us anything, it likely would be a reminder that we don't know what tomorrow will bring. I can appreciate the similarities between GreenStone and our home operation in these trying times. Board conversations run very parallel to those on the farm: Assess risk. Assess opportunity. Build a strategy that aligns with your long term business mission. Execute it.

For our farm operation, this has caused our focus to shift from growth and development to balance and stability. We've redistributed some of our concerns from things we cannot control and put more consideration into both short-term and long-term marketing plans. Short term investments have been reevaluated as to how they impact our long-term vision, which is the only facet of our farm operation that we will not waver from in light of 2020's numerous challenges.

This year, we've been inspired to revisit and enjoy the "family" part of "family farm". Don't get me wrong – there will be plenty of sweat equity poured into our operation in 2020 - but we've come to realize growing and maintaining relationships is just as important. These relationships serve to support and ground us when the stress gets to be overwhelming. It has been suggested to worry less and live more in the moment. This is a well-intentioned but futile suggestion to any farmer. After all, if it wasn't for worrying, we'd have to find a new hobby!

Jed Welder

The one thing a farmer always looks for is predictability. My dad always says, "I like my equipment and my children predictable..." So far 2020 has been anything but that!

However, it has given us an opportunity on my farm to shed some of the distractions and focus on what matters. For us, that is family, farm and faith.

As so many organizations and events in our area choose to temporarily shut down, life on the farm has continued – our crops have been planted, our kids have continued to learn, and we have gained new insight that our faith is not bound by the walls and roof of a church building that has been closed since March.
It's also been great to see organizations like GreenStone adapt and prosper despite every obstacle thrown in our path. While we can't predict what the future brings, we know that with challenges and difficulties comes opportunities for our families, our farms and our faith.

To view the article in the online 2020 Summer Partners Magazine, click here.