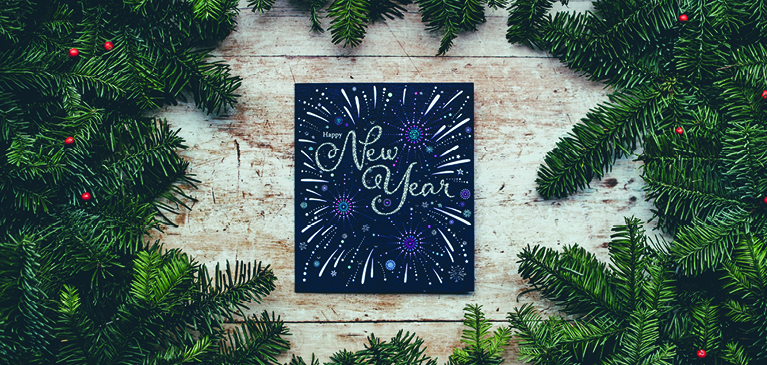 Science tells us how…

Everyone likes the idea of a new year and a fresh start. Many of us pin a resolution or two on January and vow to exercise more, or eat healthier or save more money. Excellent goals…but all too often doomed to fail!

U.S. News & World Report estimates the failure rate of New Year's resolutions to be near 80 percent, with most people quietly losing their motivation by mid-February. We recognize this reality, yet every year we try to improve our lives with hope and a little wishful thinking.

What if your New Year's resolution was both sustainable and life-changing? What if you could effect personal change without giving up donuts or running a marathon?

Surprisingly, researchers and scientists are examining the practice of gratitude and their results have uncovered a largely ignored path to making life changes. Generosity of spirit (versus denying ourselves dessert) seems to make permanent changes in our molecular structure, igniting internal factors that help our bodies achieve the elusive state of feeling happy.

What does this have to do with making and keeping resolutions?

Practicing gratitude improves our attitude from the inside out, and when we improve our mental health, our resilience and our ability to cope with everyday stressors improves, too. Indiana University researchers Dr. Joel Wong and Dr. Joshua Brown found that by simply writing letters of gratitude, people developed their medial prefrontal cortex – the part of the brain that reflects learning and decision-making.

Through their research, Drs. Wong and Brown deciphered four benefits derived from the regular practice of gratitude:

1. Gratitude unshackles us from toxic emotions
2. Gratitude helps even if you don't share it
3. Gratitude's benefits take time and practice. You might not feel it right away.
4. Gratitude has lasting effects on the brain

The ability to maintain a New Year's resolution is often based in a person's mental outlook, which is bolstered by a positive mood and mental clarity. Setting yourself up for success by using the psychological benefits of gratitude is a real step toward making a resolution stick!

Capturing what you are grateful for in a journal every morning or evening, or writing letters of gratitude to people who have made a difference in your life, allows you to extend kindness to yourself. Well-being is a state of mind, and practicing gratitude may be the secret science behind making and keeping resolutions that improve your life.

Source: Greater Good Berkeley

To view the article in the online 2020 Winter Partners Magazine, click here.