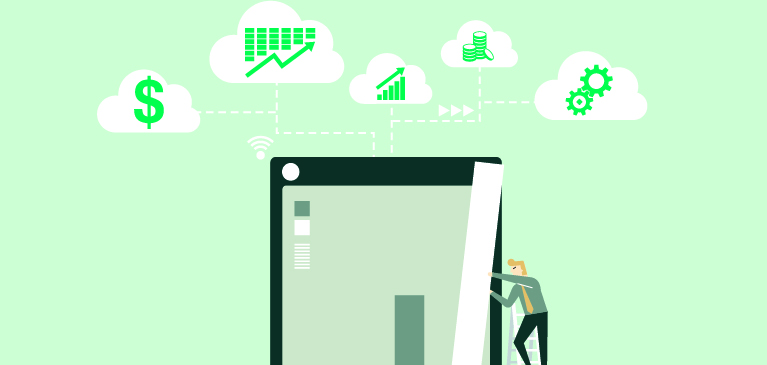 In this behind the scenes, two GreenStone employees speak about the business initiatives they are championing for 2020, why they have been prioritized as top areas of focus, and how each will support the cooperative in better serving customers.

Ian McGonigal
Senior VP of Regional Sales
19 years of service
East Lansing, MI

How will your work on sales training and prospecting benefit new customers, improve customer satisfaction, and ultimately help GreenStone grow to continue being a financially strong cooperative? Our marketplace demands high quality service, which is why our goal is to develop, train, and implement a process that best ensures prompt, customer focused, consistent engagement with customers and prospective clients. Our new sales training program will allow GreenStone to support our staff in providing outstanding and professional customer service to the marketplace. This will help GreenStone maintain and strengthen its strong customer satisfaction results and continue to be a financially strong cooperative.

How does your experience assist you with championing this initiative?
I was a financial services officer for 12 years and since then a sales leader. These roles have taught me how critical strong and healthy relationships are for both GreenStone and our customers. This sales training program will help our team develop and maintain strong, productive relationships that last for generations.

How will this initiative benefit our members?
Our members expect professional and knowledgeable customer service and we understand this. These initiatives will train our staff to ask better questions, have more productive and efficient conversations and help us uncover the current and future needs of our customers. We hold ourselves accountable to very high standards when it comes to servicing our members with respect, knowledge and professionalism.

What are some of the key changes you have seen at GreenStone in your tenure?
When I first started as a financial services officer with GreenStone, I did it all! Everything from meeting with customers, analyzing credit requests, completing appraisals – all were a part of the job back then. Today, GreenStone has advanced with our customers, and has specialized staff in each of these areas. This provides a faster and higher quality service. It also allows our financial services officers more time to spend with customers and understand their businesses and their financial needs.

What do you enjoy doing in your free time?
My wife Julie and I have two children; Aidan (12) and Reese (8). Both are involved in travel sports, which means most of our "free-time" is spent running our kids to sporting events. It's a family experience; we love it and would not change a thing. When not on the road to kids' sports, we enjoy traveling and spending time at our cottage in southern Michigan.

Ann Allen
Regional VP of Sales & Customer Relations
10 years of service
Cadillac, MI

How will the Young, Beginning, and Small Farmer program better serve the customer?
Our young, beginning, and small farmers (YBSF) has always been a priority to GreenStone. Our next generation is evolving, and we have to grow and change to meet their demands. GreenStone has prioritized the initiative to take a closer look at the current program in order to make improvements to better serve our customers and future customers.

How does your experience assist you with championing this initiative?
As a financial services officer for 8 years and now a regional leader for 2 years, I have had the opportunity to work with several YBSF customers. I have both led and watched business relationships evolve between the farmer and our team, and have seen the fruits of cultivating a strong future for our YBSF through opportunities GreenStone offers.

How will this initiative benefit our members?
Our next generation is very hands on. They are eager to learn, involved in their community activities and they are active on social media. Along with expanding a more defined YBSF program, we are also partnering with industry affiliates to provide more educational opportunities and resources and business tools.

What are some of the key changes you have seen at GreenStone in your tenure?
Our online services have changed immensely. From the upgrade of our website, to our secure customer portal, My Access, to online loan requests and more, we provide our customers and prospects with services that provide instant results! Our website has a fresh new look that is easy to navigate. With My Access, customers can communicate securely with staff, and transfer money and pay bills on the weekend and after hours without traveling. Both new and existing customers can apply for a loan through our online loan request and submit all of their documentations electronically at their convenience!

What do you enjoy doing in your free time?
In my free time, you can find me with my husband, Jake, stepdaughter, Brook, and dog, Duke, camping, hiking, kayaking, or canoeing in the summer time. During the winter months, we enjoy downhill skiing, snowboarding, and snowshoeing.

To learn more about career responsibilities and available roles at GreenStone FCS, check our careers page.

To view the article in the online 2019 Fall Partners Magazine, click here.