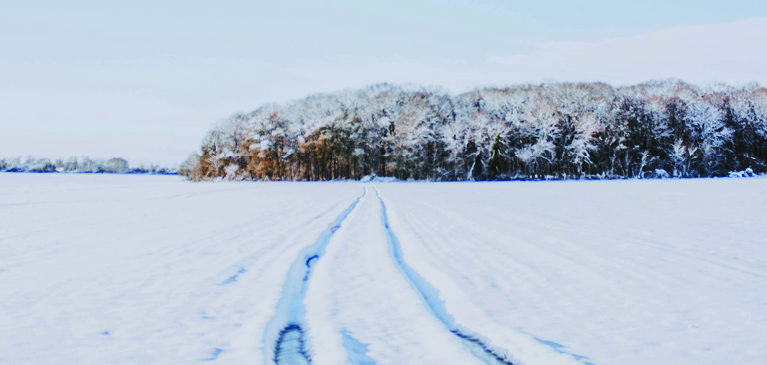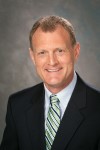 I hope this issue of Partners finds you rested and relaxed from the holidays with all your crops finally in the bin!

Of course, I'm not naïve enough to believe that the entire 2019 crop is harvested, and realize some has already been lost for the season. however, it's a new year and hope springs eternal in all of us even though It's hard to feel upbeat when our plans, hopes, dreams, and hard work do not produce the results intended.

Yet, just the fact we live in the greatest country on earth (despite its challenges) means we have more than the vast majority of the world's population. No matter how 2019 may have turned out for you and your farm business, we are all blessed and need to be greateful for what we have!

Very few of us ever go without the things we really NEED (i.e. food, shelter, clothing, family and friends, excellent medical care, etc.). Yet, we define our sense of self-worth and happiness by the things we WANT, none of which will truly make us happy long term (i.e. more money, a bigger home, nicer car, more land, larger equipment, etc.). One thing is certain, we have picked an industry for our livelihoods that abounds in challenges, which will only accelerate in the future. If we do not have a solid personal foundation that consists of what is truly important in life, the "ride" will never be worth it. Last year is in the rear-view mirror and in just a short two to three months it will be the start of the new growing season again!

While many of our members did not achieve their original business plan projections for 2019, I am pleased to report your cooperative had a successful year achieving nearly all of its business goals. Loan growth ended the year at 8.6 percent, contributing to record net earnings of just over $200 million. For GreenStone, net earnings is the result of strong non-interest income, lower than expected loan loss provisions, very manageable credit quality, and solid expense management. Put simply – it's the addition of new members doing business with GreenStone, farmers who have successfully adjusted their farm to weather the economic and environmental challenges, and staff conscious of being fiscally responsible and accountable with the spending of our owners' (members) money.

Financial success keeps the foundation of your cooperative strong, but it doesn't tell the whole story. The real story includes the 25,000 relationships we have with each one of our members—our members who rated their experience of doing business with us in 2019 at 94 percent satisfied or very satisfied. These relationships revolve around having people at GreenStone who truly put the customer first, who you can reach out to help provide you with not just solid financial solutions for many of your credit, insurance, accounting, and tax needs, but also to be a listening ear and trusted advisor for things that go beyond interest rates and commodity prices. What we do is truly a "people business" and the way we "keep score" are the financial results. Without great employees and members, these kind of "scores" would be impossible!

Personal relationships and partnerships with our members are at the heart of what GreenStone is all about; it's our secret sauce that makes partnering pay in a very tangible way. GreenStone continues to deliver by offering competitive pricing up front on all its products and services. On top of that, sharing a significant portion of its net earnings with its members each year, for the last 15 years, and 2020 will be no exception! GreenStone will pay back a single year patronage record of $100 million to members on March 11, 2020, bringing total patronage paid to members to $500 million over the last 15 years.

Similar to last year, the 2020 patronage payment will represent (on average)
1 percent of the interest rate a member paid to GreenStone during the year. We believe this is the most tangible value, particularly in times like this past year, we can provide to make your partnership with GreenStone pay even more.

20 going on 105
Providing a high level of individualized service coupled with this level of return is well beyond what the boards of directors (and former CEOs!) ever thought was possible when GreenStone was organized through the merger of four smaller Farm Credit association's in Michigan's lower peninsula on January 1, 2000, followed by the addition of Michigan's Upper Peninsula and northeastern counties of Wisconsin in 2003. The vision created over 20 years ago of combining these smaller organizations into a larger, more efficient financial institution that could still put the customer first AND achieve strong financial results for its members only continues to get better and better!

Moreover, we are not stopping here! GreenStone focused the entire organization on a much more detailed and aggressive business planning process for 2020. I won't delineate all the steps and activities involved, but it is important for you to know the process produced a higher level of project planning acumen that is already paying dividends in terms of expectations for deliverables, including improved team communication, engagement, and prioritization. The 2020 business plan includes 16 initiatives (projects), that are prioritized to strengthen your cooperative further by improving operational efficiency, increasing growth and limiting expenses, while inspiring an even stronger workforce of aligned and engaged teammates.

For example, we did a study of our country living loans and found, on average, it was taking too many hours to underwrite relatively small loans. Things like reducing the time from loan application to close is a key driver to improve not only efficiency, but customer satisfaction as well. Members of our team then examined every part of the process for ways to shorten this time and expect to reduce it by 50 percent! Further, we continue to pilot new procedures and processes from title insurance ordering, to appraisal, and consumer lending regulatory specialization. Combined with the underwriting advancements previously made, these improvements will cut the overall time from application to close from around 45 to 25 days!

Another significant project is a "hybrid underwriting" process for agricultural loans. Using a customized, internally-created "scorecard," along with other analytics and predictors, this will provide for a more streamlined approval of loans up to $500,000. The improved process reduces the complexity involved with differential information gathering, extensive loan narratives and individual analysis, and lending rubrics. Going from weeks to days to complete the process, this significant accomplishment will greatly improve customer service, reduce costs, and help focus staff time on areas where more due diligence is needed.

These are just two examples of how GreenStone will continue to inspire, grow, and improve in everything we do to find new and better ways of delivering higher levels of value to you, our owners. Looking beyond the tough year we just experienced and all the negative rhetoric in the media, I am excited about the future of our industry and how GreenStone's culture of continuous improvement will only serve to make it "rural America's first choice for credit and financial services" for many years to come!
As always, feel free to contact me directly if I can ever be of assistance. We realize you have many choices in financial services providers, and I want to thank you for choosing GreenStone.

Best wishes for a safe, healthy, and productive 2020!

To view the article in the online 2020 Winter Partners Magazine, click here.