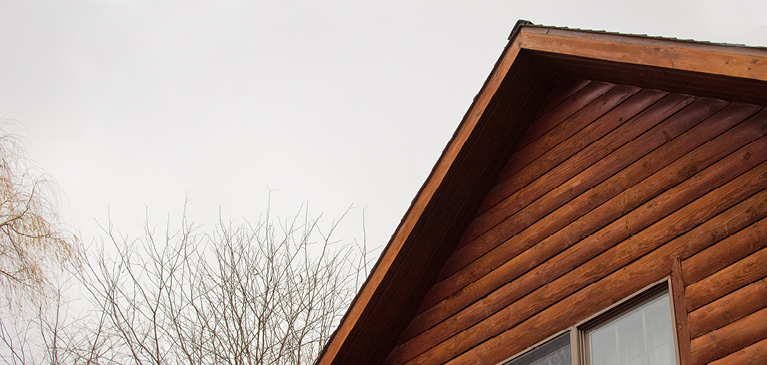 Two things needed to happen: the landowner would need to be willing to sell, and the Hotchkisses would need to secure financing. While 2020 will be remembered by many as a year of chaos and anguish, it brought joy to this family of four as both requirements aligned and they closed on 30 acres containing around 8 acres of woods, with the balance being farmland.

"My husband and son, Colin, are big outdoorsmen, so we've always wanted the woods that our current property contained just a pinch of," Connie says. "Our neighbor owned a house and 35 acres. We take care of each other's animals when one of us is out of our town, and he also knew I was a realtor. So, one day he calls us and says they're selling and moving."

Being a well-known and established realtor for 22 years with Gerweck Real Estate, Connie had worked with GreenStone Farm Credit Services for years with clients buying rural, larger properties and farmland.

"I have a long relationship with Brian Young with GreenStone – he's my go-to-guy, especially anything with acreage. It was natural to reach out to him right away," she explains.
Connie and Chad had already been tossing around the idea of doing a refinance on their home because interest rates had dropped during the pandemic. "Luckily, this opportunity came up with perfect timing because Brian was able to refinance our home and incorporate the purchase as one big transaction," she says. "We were able to purchase the bulk of our neighbor's property for ourselves and then sell his house to a family friend who was moving back to Michigan from out of state."

Brian says, "Connie, who is a very good realtor, knows that with vacant land and the size of acreage – plus their existing house – GreenStone is about the only lending institution that would be able to get that done. That's especially true given a significant portion of the land is tillable farmland. By folding it all together and using their home to offset some of the down payment on the land, they were also able to get a really good rate."

The process started in August and was closed Oct. 27. "It took a bit longer – a couple extra weeks – because we were waiting for the split approvals from the township for separating property from a larger chunk," Brian says.

Connie has now worked with GreenStone wearing two different hats. "Both professionally, and now personally, GreenStone has been wonderful to work with," she says. "I was happy to work with them personally, not only because of all the work I've done with them as a realtor, but also because they really support the community, as well. They support 4-H programs and livestock projects, which my kids have been a part of. So, I think it's great they promote and support country living and farming for the next generation."

In addition to hunting ground, the woods will help stoke their outside wood burner and they are pursuing options to best utilize the remaining property for possible agricultural uses.
The Hotchkisses have lived in their current home for eight years. "It's definitely our forever home now," Connie says.

To view the article in the online 2021 Winter Partners Magazine, click

here

.