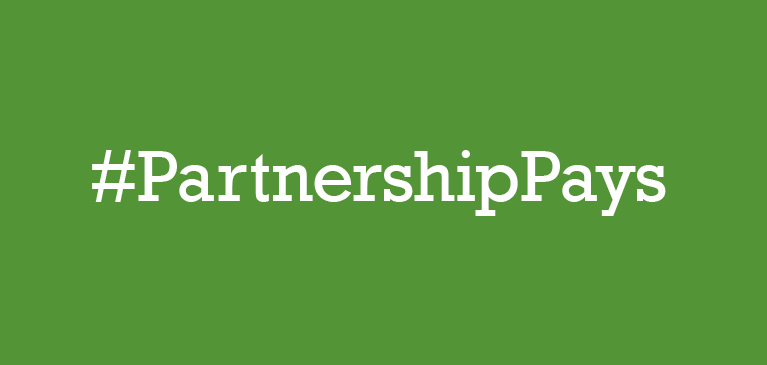 There's only so many ways to say "a year of firsts," "unprecedented events," "committed now more than ever," and yet, here we go again – but we think this one might be the most fitting yet.

PATRONAGE WEEK – March 8-12, 2021 – Join us virtually


Our members are at the core of every decision your cooperative makes. And when it comes to finding ways to benefit our members, we've been moving full steam ahead for 105 years. So it's quite fitting that our members will be receiving $105 million in patronage dividends this year!

What's that mean to you? It's 16 years of your partnership paying back $605 million to our members.

This is another record return, a record in a year of tremendous uncertainty, hardship and challenges for our members, our employees and our industry.

Those challenges haven't ended, the uncertainty remains, and things continue to change. Patronage 2021 won't look the same as it has – there will be no check pick-up or in-branch celebration – instead we invite you to join us online for a virtual celebration the week of March 8-12, 2021 when all checks will be mailed to members.

While you're with us online that week, help us again identify the community organizations for our $20,000 Member Grown Outreach support. Place your vote for your chance to win your branch's gift basket of hand selected local goodies valued at $105.

In February, members will receive individual notification of their portion of the $105 million being returned, while the check itself will arrive to you through the mail the week of March 8.

Patronage has been a celebration we cherish each year. You can't beat the atmosphere of a day passing out checks and visiting with members. But your safety is far more important, and the checks will come no matter what…because your partnership with GreenStone pays! Like many things these days, we miss our members – our friends – and are disappointed we aren't able to open our doors and celebrate in person with you this year. We're looking eagerly to a time we hope isn't too far into the future when we'll be able to visit freely without concern.

CONVERSIONS:
2020 showed its hand full of wild cards, and thousands of GreenStone members benefited when the record-low interest rates card got played. Over the course of the year, GreenStone reached out to customers and converted over 12,000 loans to a lower interest rate. Conversions averaged a 1.02% interest rate deduction and will save those members over $32 million in reduced interest payments in the first year alone!

On top of the dollars saved, GreenStone's loan conversion process is simple without the complexity of a typical loan refinance – resulting in a quick and headache-free experience. There are no appraisals, new financials or supporting documents, application nor a loan closing to convert the GreenStone loan. In the matter of a day and a secure exchange of documents and an online signature, customers reduced the interest rate on their existing loan and began saving.

Not only does a conversion with GreenStone allow you to change the interest rate, you can adjust your loan terms to reduce the lifespan of your loan – giving members the flexibility to both reduce interest paid and the number of payments if they wish.

GreenStone has offered this conversion option for more than a decade, but the broad and extended dip in interest rates in 2020 offered an excellent opportunity to help our members save money.

Conclusion

Profit returns, competitive interest rates, and a customer focused team providing personalized solutions are a trio of benefits unique to only your cooperative. The dollars offer an important tactical value, and our partnership will continue to pay in more ways than any one!

To view the article in the online 2021 Winter Partners Magazine, click

here

.