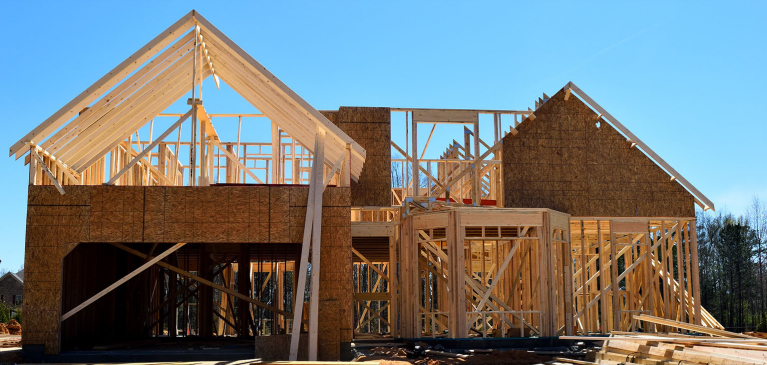 What location is right for us?
Determining the right location begins with an honest discussion about what's important to you and your family and the lifestyle you lead. Some questions to ask yourself include:
Is the commute to work manageable?
Is the school district one that is right for your family?
What non-work activities are important and are they close by to this location?
What's the minimum lot size needed for your family?
Do you want a rural location or to be closer to town?
These and other similar questions are ones you need to formulate and then prioritize before you begin your search.

Is this home site the right one for us?
Once you have the location figured out, the next step is to identify home site options in the area that are best for you. Not every site is conducive to building your dream home. You will need to determine which is more important, the lot/location or the style of home you wish to build. Your builder can help you in this decision, as you will need to make sure that the home you want to build is possible on the lot or lots you are considering. For example, if the property is flat and you want to build a home with a walkout basement, it may not be possible or it may be at a much higher cost.

Is our dream home affordable on this location?
There are many reasons why a particular location may make your dream home unaffordable by adding costs that would not be factors at another location. This is where you will need to do your homework with the local governing bodies. Questions to ask include:
Are there zoning restrictions on the type/size/style of home you want to build? Check with the township/sellers to determine if there are potential issues.
Are there access issues to the property or to the house location on the property that you are considering? Again, the township can help provide an answer.
Are there restrictions due to environmental concerns, such as water on the property that may result in additional cost/restrictions?
What site improvements will be needed?
Are proper utilities accessible if we build here?
With the help of your real estate professional or builder, you will need to determine what needs to be done to bring utilities to the property to live the lifestyle you want to lead. Things to consider are:
What will it take to get electrical power to the property?
What heat source do you want and what will be required get it, such as natural gas, propane, electric, heat pump or another system?
Where is the water table in the area and what depth of well will be needed if a public water system is not available?
What type of septic system will be needed if a public system is not at the location?
Did you consider the homes/properties around you?
Most buyers fully consider the area in which their homesite is located at the present time, but often do not consider the adjoining properties and the future development options of those property owners. For example, if you are considering a location that has undeveloped property around it, could the property be developed into a multi-home complex and would you be OK with that?

Make sure you create your list of questions to ask the seller, the real estate agent, and the township officials. It is also important to look at the property several times and at different times of the day or week. Once you have done your homework, found the right property, and are ready to make an offer, be sure to work with your lender to make sure your dreams are attainable and within your budget!