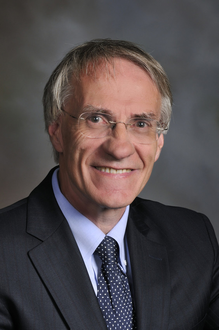 Some producers are blessed to inherit land or marry into a family with land holdings. What can producers, who lack the land-ownership advantage, do in today's world of tighter margins and more uncertainty? One interesting trend is that ownership of land as a business strategy is waning. After World War II, less than 20 percent of farmland and ranchland was leased. Today, that figure is above 50 percent. The trend in agriculture business is moving from the ownership of land and assets to the control of assets through renting.

For those who are primarily farming rented land, the key to gaining an advantage is intellectual capital. Historically, financial capital was a barrier to entry in agriculture. Today, and in the future, intellectual capital will be just as important as financial resources. In a nutshell, intellectual capital is one's ability to effectively plan, strategize, execute and monitor a plan. It is amazing the number of farms with high net worth balance sheets and land that lack these basic business principles. They are often complacent in their management. Sadly, the next generation of these operations may follow in the existing generation's footsteps and continue to manage reactively.

Intellectual capital starts with good, old-fashioned goal setting. I recently conducted a survey and found that less than 14 percent of producers regularly set goals. This is a basic, but important, business concept.

The next step is linking the production plan to your cash flow. Knowing your cost of production on rented or leased ground is important in gaining the competitive edge in marketing and when negotiating land rent and other asset leases.

If you are controlling assets through renting and leasing versus ownership, you must realize that equity gains may be in machinery, equipment, inventory and livestock. Building equity in these assets is often a stepping stone to acquiring land. Monitoring your results during an annual meeting with your agricultural lender is critical to assess equity gains.

Maintaining a reasonable lifestyle is critical to your overall success. I observed many producers who made large profits during the commodity super cycle a few years ago spend the returns on unproductive assets and lavish lifestyles. Do not get caught in this trap!

Finally, remember that some of the land barons with lots of equity are land rich and cash-flow poor. Through a total management plan and a reasonable lifestyle, you can be positioned to be flexible and agile to capitalize on opportunities. Some producers may have to adjust their definition of success outside of land ownership.

Dr. Kohl is Professor Emeritus of Agricultural Finance and Small Business Management and Entrepreneurship in the Department of Agricultural and Applied Economics at Virginia Polytechnic Institute and State University. Dr. Kohl has traveled over 8 million miles throughout his professional career and has conducted more than 6,000 workshops and seminars for agricultural groups such as bankers, Farm Credit, FSA, and regulators, as well as producer and agribusiness groups. He has published four books and over 1,300 articles on financial and business-related topics in journals, extension, and other popular publications.