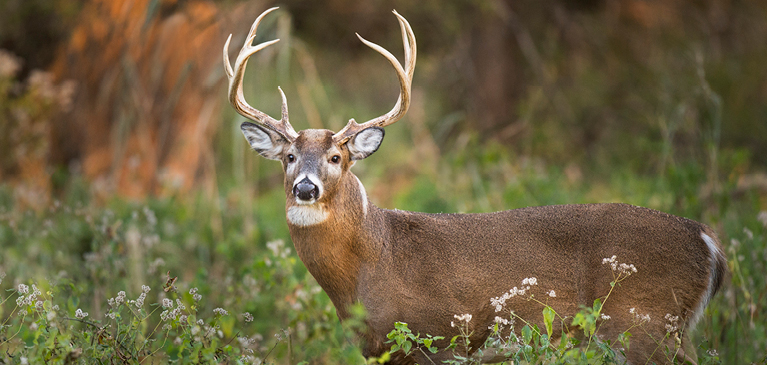 The Michigan Department of Natural Resources provides the following information for hunters getting ready to opening day:
Check out the season outlook from DNR deer specialist Chad Stewart.
Know before you go afield
Statewide
You can download the Hunting Digest to your phone.

Baiting and feeding restrictions are in place for certain locations within the state (see page 50).

Approved urine and lure attractants can be found at michigan.gov/cwd (additional details on pages 48 and 49).

Find hunting season hours on page 13. Remember to adjust time based on your location in the state.

Antler point restrictions are in place in some areas of the state (see pages 36, 37 and 38).

Archery equipment can be used during the firearm season. Don't forget to wear hunter orange.

If you hunt outside of Michigan, you can bring back only allowed cervid parts (see page 53).

Find deer check locations at michigan.gov/deercheck.

Upper Peninsula
A single deer tag can be used in the U.P. to take an antlered deer with at least one antler 3 inches or longer, except in DMU 122 and DMU 117 (see pages 36-37).

A combination deer license includes a regular tag and a restricted tag. The regular tag can be used to take an antlered deer with three or more points on one side. The restricted tag can be used to harvest an antlered deer with four or more points on one side.

Hunters may not use a crossbow or a modified bow in the U.P. during the Dec. 1 to Jan. 1 late archery deer season and December muzzleloader deer season, unless the hunter is disabled and has a crossbow permit or special permit to take game with a modified bow (see page 28).

There are no deer carcass transportation restrictions (unless bringing in a deer from another state).

Lower Peninsula

Doe harvest is critical. If you are hunting in an area with high deer numbers or a disease-prevalent area, consider taking a doe. Harvesting does, the drivers of the deer population, is a key element in deer management.

Bovine tuberculosis is still a concern in the northeast area. If hunting in DMU 487, make every effort to have your deer tested. Learn more at michigan.gov/bovinetb.

Be sure to know the difference between elk and deer before you shoot! If you are hunting near the elk range (northern Lower Peninsula), remember that wild elk cannot be hunted without an elk hunting license. An elk calf can be mistaken for an antlerless deer. Learn more at michigan.gov/elk

Enjoy a safe hunting season!