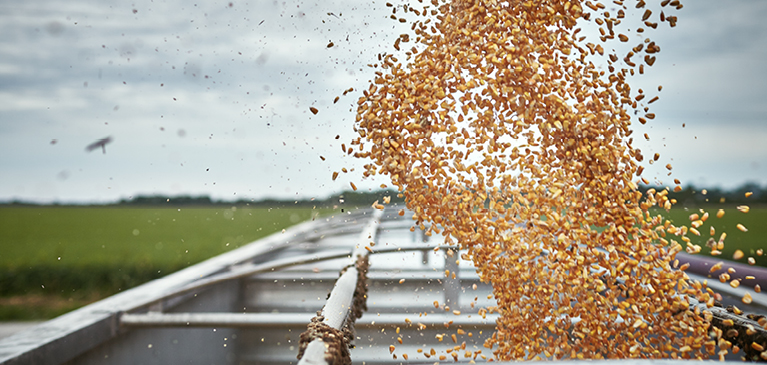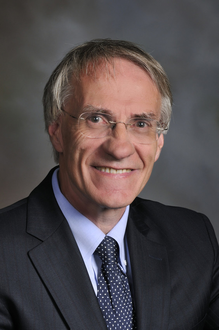 I am writing this article in the airport's Sky Club. I chuckle when people walk past me with their cameras to take pictures of the sunset with the planes ascending and descending in the silhouette. This small break from technology and the hectic world is truly refreshing, not only to me, but to the 15 or 20 people who took pictures of the sunset.

Another refreshing experience during my trip was in a Kingman, Kansas, high school auditorium. What was supposed to be engagement with local FFA chapters turned into students from area schools – some with an agriculture industry interest and others with a wide spectrum of interests – filling the auditorium seats. After a quick 20-minute talk on the future of business, finance and tips for success in the classroom and beyond, the students' questions came pouring in.

Do you have to go to college to be successful?

Absolutely not! Education will become more certificate based rather than degree based. Vocational and technical schools can be a great avenue for some students. Community college is also a nice way to explore your interests. A university degree is important and valuable, but what you do with your degree determines success. Regardless of your formal education, lifelong learning will be important. Sometimes taking time off and working can be valuable for maturity and gaining experiences in working with others. There is not a one-size-fits-all solution for education.

What are the benefits of 4-H and FFA?

Without a doubt, 4-H and FFA can develop the emotional intelligence skills often not covered by standardized exams. Teamwork and building self-confidence are also benefits of these youth organizations. However, they require engaging teachers and facilitators to assist in organizing fulfilling experiences that benefit and lift the spirits of all.

What are the characteristics of a good teacher?

I have never been asked this question before. Unfortunately, the "rule of five" often applies; you likely will have only about five good educators in your lifetime. Good teachers are passionate about the subject and can break down the complexities into simplistic terms. They know how to engage each individual with personalized and customized information that brings out the student's desire to learn. A good teacher has a high degree of empathy and creates a fun culture in learning situations.

Is technology beneficial or detrimental for teachers?

The benefit of technology is the ability to gain information with a single click. The disadvantages are that it can be a distraction and contribute to a lack of focus. To be effective with technology, teachers must invoke the concept of high-tech and high touch.

These are just a few of the questions that came from the 45-minute question and answer session with a great group of students. There is a great future for young people, not only in agriculture, but in business and society as well. Yes, Dorothy, there is a bright future for our youth!

Dr. Kohl is Professor Emeritus of Agricultural Finance and Small Business Management and Entrepreneurship in the Department of Agricultural and Applied Economics at Virginia Polytechnic Institute and State University. Dr. Kohl has traveled over 8 million miles throughout his professional career and has conducted more than 6,000 workshops and seminars for agricultural groups such as bankers, Farm Credit, FSA, and regulators, as well as producer and agribusiness groups. He has published four books and over 1,300 articles on financial and business-related topics in journals, extension, and other popular publications.