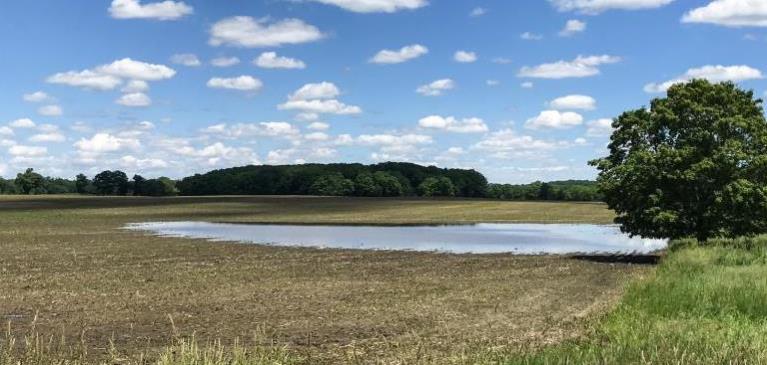 Farmers face many challenges. This year, delayed planting from rain has been a factor to contend with.

Some growers, who would normally put in many separate sweet corn plantings for continual harvest, have reduced the number of plantings by nearly half in order to focus on transplanted vegetables and pumpkins in the limited time they had between rain events. Other growers lost their first plantings of brassicas and root crops from heavy rain drowning seedlings and bolting from favorable flower forming conditions followed by heat. In 2017 and 2018, crop loss due to excessive rain near harvest prevented pumpkins from being harvested and rotted the last few pickings of melons, watermelons, peppers and tomatoes. Thankfully, there are risk management programs that can take the edge off major losses from lower yields, crop losses or prevented planting from weather events such as these.

For many farms, crop insurance is an option for the crops they raise. Whole-farm revenue protection (WFRP) and average production history (APH) insurance are two distinct insurance options administered through the Risk Management Agency (RMA) of the USDA and can be purchased through private crop insurance agents. Unfortunately, there are many for which crop insurance is not available. The Noninsured Crop Disaster Assistance Program (NAP) that is administered through the Farm Services Agency (FSA) of the USDA is available for crops not covered by crop insurance. A producer must sign-up through their local FSA office for NAP.

This article was originally published by Morning Ag Clips on August 26, 2019. To view the original article, click here or for additional farming resources provided by the USDA, visit www.farmers.gov.

These crop insurance options apply to the 2019 planting season and do not reflect the 2020 crop insurance options. For updates on the 2020 planting season and upcoming policy changes, check GreenStone's Open Fields Blog weekly.