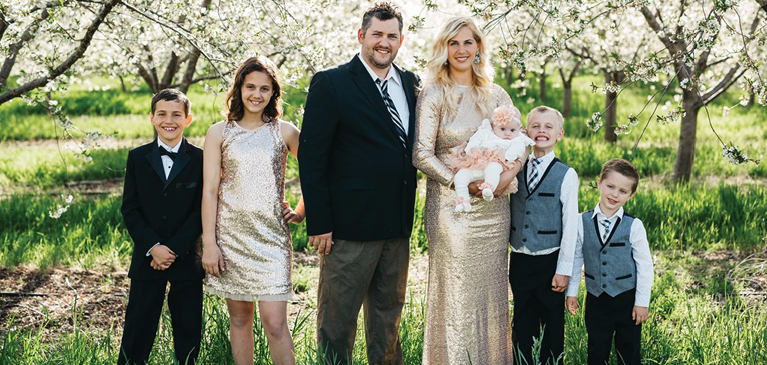 Regardless of the industry, market diversification is a crucial ingredient in the success of any business and can provide a slight shield in trying times. As fifth-generation cherry farmers, the Gallagher family is all too familiar with the importance of reducing risk and finding new growth opportunities.

Though Gallagher Farms of Cedar, Michigan, dates decades back, the current farm operator and manager, John Gallagher III, knows that even for farms with years of experience, continued education and exposure are key to sustainability and growth. With this in mind, John ensures his family farm will continue to blossom by utilizing opportunities to further his education on the distillation through GreenStone's Grow Forward Grant program.

"Education and exposure are key to growth," John says. "The grant gave me exposure to the industry that I otherwise would not have been able to get."

In 2018, John used the grant to attend a 3-day Kothe Distilling class in Chicago to gain a better understanding of commercial distilling and what needed to be done on his farm to create new revenue. The workshop covered raw material selection, mashing, the process and average startup costs. John, who had done extensive research on distilling prior to attending, took advantage of the opportunity to ask the presenter, Dr. Robert Birnecker, in-depth questions he had about getting started.

"After the workshop was finished I knew I was on the right path," John explains. "This workshop gave us the confidence to continue to pursuing diversification and creating value-added products from our produce."

Although John originally underestimated the cost of distilling, he was grateful for the chance to learn how he could start implementing small changes on his family's farm. He immediately planted more varieties of pome and stone fruits at his farm to use in his future distillery.

"The experience I brought home allowed for a greater understanding of the industry but also made me aware of some of the pitfalls to avoid. My class has kept in touch since the workshop and we continue to communicate, resource each other's experiences and have kept me motivated."

GreenStone's Grow Forward Grants offer up to $1,000 for current members and up to $500 for non-GreenStone members each year. These grants are available to individuals who qualify as a young, beginning or small farmer and can be used for educational courses, consultations, or first-time tax and accounting services. John recommends farmers who qualify for the grant to apply and take advantage of the program.

"I would encourage anyone to take advantage of these opportunities no matter what your business is," John says. "In order for our farm to continue to the next generation, we know we need to improve and this is just one step in ensuring a successful transition for years to come."

If you or someone you know qualify as a young, beginning and small farmer and are interested in utilizing a grow forward grant to further your operation, click here.