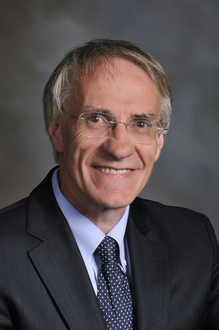 One of the many blessings of lecturing and traveling is engaging with young leadership groups around the country. A recent stop in Shreveport, Louisiana, was with a group of young leaders enrolled in the Agricultural Leadership Development program at Louisiana State University (LSU). This engaging group was on their way to Japan and Thailand for the international component of their program. The professor, Dr. Bobby Soileau, has been at the helm of the program for over a quarter of a century. This professional group of leaders was eager to learn and think critically.

I asked this group to enumerate what they felt were practices to be successful in farming, agribusiness or related agribusiness industries. The following are just a few of the gems from this group.

The young leaders were adamant that a change in mindset was necessary for success. Being proactive by going for "base hit" profits rather than swinging for the fences or the proverbial home run is critical in the "small ball" economic era. One individual indicated that complacency kills and is often seen in more established businesses with considerable, appreciated land equity. However, this young leader was quick to point out that land equity provides resilience and the ability to wait for the occasional home run.

Another participant said that successful business owners need to know their strengths in order to manage and delegate to others with complementary skills. This individual was honest in his comments, indicating that his spouse does a better job with record keeping, organization, compliance and marketing. He also stated that she has a much better view of the cost of production. Actor Clint Eastwood said it best, "A man's got to know his limitations."

Another young leader indicated that keeping it simple is a critical strategy. It's easy to get spread too thin when managing multiple situations and programs. Focus on the tasks that get the biggest bang for the buck. An interesting quote from one of the group members was, "No one ever lost money listening to an idea." The key is to be an active listener and be engaged. These skills are often a lost art in today's world of 24/7 technology and social media.

In the next column, we will go back to Shreveport for some more ragin' Cajun gems!

Dr. Kohl is Professor Emeritus of Agricultural Finance and Small Business Management and Entrepreneurship in the Department of Agricultural and Applied Economics at Virginia Polytechnic Institute and State University. Dr. Kohl has traveled over 8 million miles throughout his professional career and has conducted more than 6,000 workshops and seminars for agricultural groups such as bankers, Farm Credit, FSA, and regulators, as well as producer and agribusiness groups. He has published four books and over 1,300 articles on financial and business-related topics in journals, extension, and other popular publications.