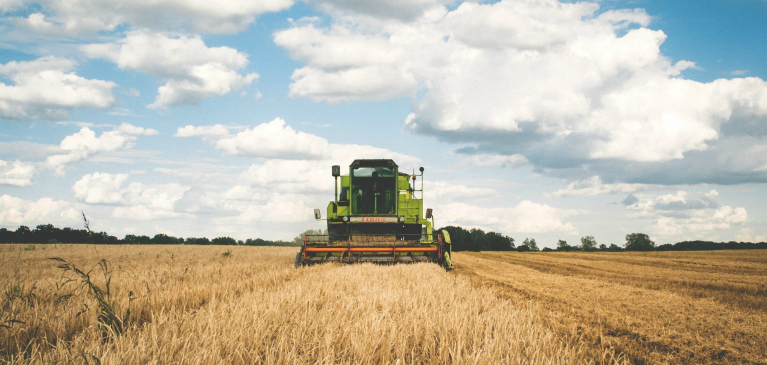 "Future Farmers of America" (now referred to as "FFA") was founded by a group of young farmers in 1928. Their mission was to prepare future generations for the challenges of feeding a growing population. They taught us that agriculture is more than planting and harvesting – it's a science, it's a business and it's an art." -- National FFA Organization
GreenStone has a deep tradition of supporting youth in agriculture through FFA programs across Michigan and Wisconsin. Our employees are no different. Elizabeth Wernette, an appraiser in the Mt. Pleasant branch, recently volunteered her time to judge the 2020 Region III Greenhand Public Speaking Contest held at Delta College.
Elizabeth was an active FFA member at Chippewa Hills High School, competing in extemporaneous public speaking and creed public speaking. She was then active in both the National Agri-Business Association and the livestock judging team while at Michigan State University. This past December, Elizabeth was a 'final four' candidate in the Michigan Farm Bureau discussion meet. These experiences qualified her to judge first-year FFA members competing in public speaking contests.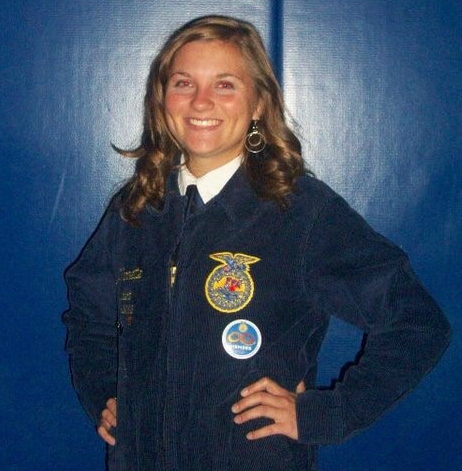 Image: Elizabeth in 2010 after earning her American FFA Degree

"I was one of those kids involved in agriculture, and I want to give back to other kids like me," Elizabeth said. "I want to help them develop the skills to become leaders in agriculture, explore career opportunities, and improve their overall awareness of modern agriculture."

Even as a first-year judge, Elizabeth was able to leave a lasting impact. She shared some of her life experiences with participants, and emphasized that the skills she was taught through FFA drove her to get involved in other activities as a college student and adult.

"It all started with just trying a leadership event in FFA," recalls Elizabeth.

Leading her Chippewa Hills FFA Chapter as president for two consecutive years and earning her State and National FFA degrees have also helped Elizabeth become a valuable employee at GreenStone.

"I love that I get to continue my passion for agriculture in the office and out in the community," Elizabeth answered when asked about her employment at GreenStone. "Working for a company that values people in rural America means that GreenStone is not just a business, but a part of local communities."

At GreenStone we believe it is important for our employees to get involved in local service activities, because the areas where we work are the areas where both our staff and our customers live. Getting involved in the community and interacting with neighbors, friends, colleagues and customers is an important part of GreenStone's four core values:

Customer First • Deliver Quality • Get Involved • Do the Right Thing

Thank you, Elizabeth, for exemplifying GreenStone's four core values!