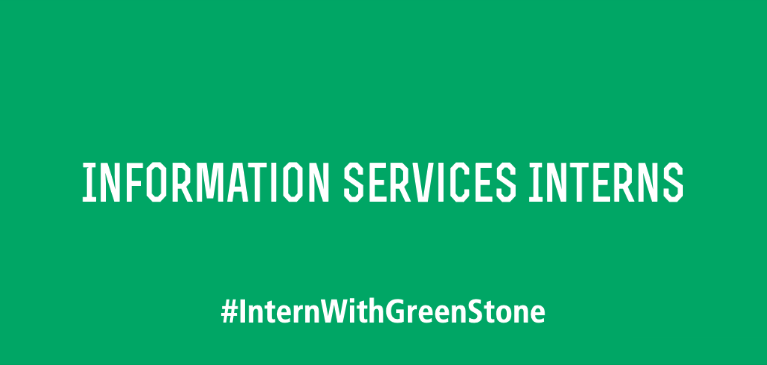 Our information services interns are well underway in their positions, joining their teams while working from home due to the COVID-19 pandemic. The inclusive work environment allows for interaction between these interns and upper-level management, and the development of communication and other hands-on skills that cannot be learned in school.

"Working at GreenStone has not only given me the opportunity to gain valuable experience for my future career but has also provided me with one of the most positive work environments." –Shania Luk, Information Services Security Intern

The information services interns:

Charlie Hoch
Title: Service Desk Intern
College: Davenport University and Lansing Community College
Major: Networking and Cybersecurity
Fun Fact: In Charlie's free time he enjoys playing volleyball, performing in theater, building furniture, and playing video games.

Jake Hood
Title: Application Developer Intern
College: Michigan State University
Major: Computer Science Engineering
Fun Fact: Jake loves cooking healthy meals, going to the gym, and building computers.

Brenden Watson
Title: Business Analyst Intern
College: Michigan State University
Major: Finance
Fun Fact: Brenden loves to work out, play basketball, play videogames, and hike.

Shania Luk
Title: IS Security Intern
College: Michigan State University
Major: Computational Mathematics
Fun Fact: Shania enjoys baking and watching standup comedy shows.

Information service intern tasks:

• Provide the daily operation of Service Desk support for over 450 employees
• Provide technical user support in the areas of hardware, software, networking, security and maintenance
• Document all issues and troubleshooting activities
• Support Service Desk team by assisting other functional roles as needed or assigned

Check out intern Charlie Hoch's typical workday! His enthusiasm and diligence are two qualities that make working with him so enjoyable:

"This is an experience that I couldn't get in a classroom. It has been a lot of fun, and I've learned more than I thought my brain could handle!" – Charlie Hoch, Service Desk Intern


GreenStone's internship program allows students to develop the skills they already possess, while equipping them with new skills and techniques in a hands-on, real-world work environment. Each intern is chosen based on college major, academic achievement and leadership ability. GreenStone places great importance on intern development, as full-time employment can be a consideration. Today, over 70 percent of our interns return for full-time employment after graduation.