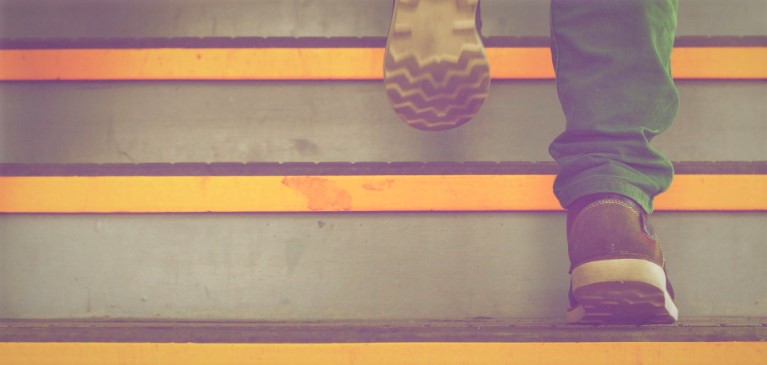 ...And preparing for 2021
Partnering with our customers has been a primary focus during the challenges of 2020, and we're proud GreenStone has been able to quickly pivot to meet new and emerging needs of farmers and producers. Supporting the agriculture industry has also meant assisting our own customers with needed resources, and the leadership GreenStone has offered to state and federal agencies has expedited financial relief for many farmers hit hard by current circumstances.
GreenStone's dedicated response during these difficult times has extended support, information and legislative advocacy to our cooperative members in critical need of timely solutions. From the Paycheck Protection Program to Patronage, we've used our resources to build and refine flexible, personalized products and services to help keep our customers profitable:
Paycheck Protection Program (PPP) – Knowing how vital this assistance was to our members, GreenStone quickly rallied to design a new course of action to make the Small Business Administration's PPP available to all interested members. We worked around-the-clock, quickly and collaboratively with more than 1,400 farmers and agribusinesses to successfully submit applications through a streamlined, online process before the deadline. Today, we are working hand-in-hand with our members on the loan forgiveness process as SBA-issued guidelines evolve.
MI Agricultural Safety Grants – We understand the unforeseen coronavirus-related expenses farmers encounter as they make their farms safe for workers. Selected by the MEDC for the depth and breadth of our agricultural knowledge, GreenStone hosted the application process for the https://www.greenstonefcs.com/resources/open-fields-blog/2020/07202020-medc-small-farm-ag-safety-grants and the Agriculture Safety Grant, helping nearly 500 farmers and processors implement COVID-19 safety measures to help protect their workers.
Loan Conversions – With interest rates at historical lows, we have been proactive in reaching out to our customers to refinance existing loans. A loan interest rate conversion option does not require an appraisal and is typically much faster and less expensive than refinancing. The conversion allows loan customers to discuss the interest rate options with me, accept the new lower interest rate, and remotely sign the agreement. Just this year, we've reduced rates nearly 1% on approximately 8,500 loans for our members. The speed, convenience and money-saving advantages of a GreenStone loan conversion makes the process a valuable benefit of your co-op membership.
Improved Crop Insurance Protection – To better protect our farmers, we've been preparing for the 2021 crop year by submitting recommendations to the Risk Management Agency for certain issues that are not adequately covered under current crop insurance policies. Recommendations would improve coverage for Whole Farm Revenue Protection - Revenue to Count for Crop Insurance Indemnities, Whole Farm Revenue Protection - Direct Marketing, and for Sweet Cherry ARH Policy. Our legislative advocacy is aimed at safe-guarding our members' operations, and ensuring fair coverage for all of our farmers. [insert page number for Cory's advocacy article]
Online Banking Technology – GreenStone's long-term technology plan and ready response system ensured our members had convenient, uninterrupted access to their loans and documents during Covid-19 office closures. Our online banking guaranteed customers had seamless access to their financial accounts and paperwork. Customers continue to benefit from their personal portal to manage their loans, submit online loan requests, and sign and share confidential documents securely. Our goal is to make working with us as easy as possible, giving our agriculture customers more time on your farm.
Dairy Farmer Support – GreenStone's crop insurance professionals, with dairy expert Dr. Marin Bozic, have developed personalized https://www.greenstonefcs.com/resources/open-fields-blog/2020/08282020-dairytrio [insert page number of Dairy Trio article] for Michigan and Wisconsin dairy farmers that go beyond insuring product, to actively helping dairy operations succeed. With an analyzer tool that tracks and compares data for budgeting and forecasting, and online presentations highlighting the latest dairy trends, GreenStone customers have insider access to a solid line-up of support.
Patronage – In March, GreenStone returned a record-breaking $100 million in patronage checks to more than 25,000 members. This annual 'pay back' is the result of the success of our members and their hard work despite current agricultural challenges. Patronage is one way we can show our deep appreciation for American agriculture, and our gratitude to each of our members for their business and ongoing partnership. Despite the pandemic, GreenStone is still on track to provide patronage checks again in 2021.
As a financial institution serving agriculture for over 100 years, GreenStone is an industry leader with a proven track record for taking care of our customers in good times and bad. We stepped up for our members during a difficult spring and summer, and we will continue to build and refine our services for our members as we take on fall and winter, and the upcoming challenges of the new year.