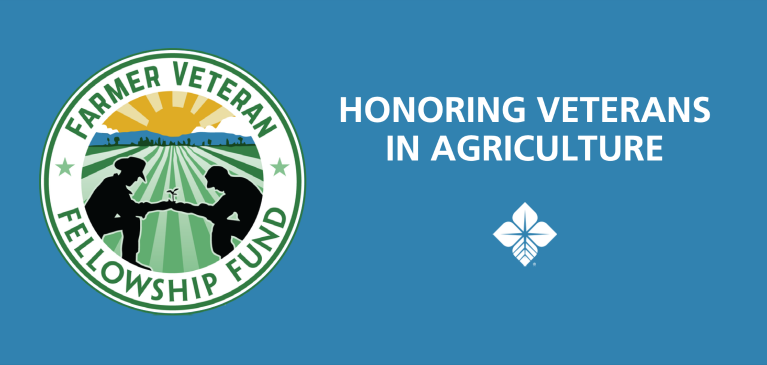 The Farmer Veteran Coalition (FVC) is the nation's largest nonprofit organization assisting veterans (and currently serving members) of the Armed Forces to embark on careers in agriculture. FVC offers grants, member discounts, an official farmer veteran branding program, a national stakeholder conference, and support and guidance to veterans who farm.
Each year, the FVC sponsors the Farmer Veteran Fellowship Fund, a small grant program that provides direct assistance to veterans who are beginning their careers as farmers or ranchers. FVC uses the Fellowship Fund to purchase items that the farmer veterans themselves have identified will make a critical difference in the launch of their farm business. Awards range from $1,000 to $5,000, and more than $1.9 million has been awarded to veterans since 2011. GreenStone is proud to participate as a Farmer Veteran Fund partner though the Farm Credit network, and we congratulate the four grant recipients from Michigan!
Michigan Awardees
Nicholas Kaminski | Hickory Tree Farm Apiaries | Michigan | Marines
Matthew McDaid | McDaid Farms | Michigan | Marines
Sherman Reed | Five Pillars Farm | Michigan | Army
Debra Robinson | Robinson Big Oak Farm | Michigan | Air Force
(View list of all recipients.)
Note: The 2021 grant application will open in January 2021. To apply for a grant, veterans (or those currently serving) must have an agricultural business in operation and a business plan. Veterans must be willing to fully participate in the Fellowship Program, which includes periodic progress reports, mentoring other farmer veterans and a desire to make a positive impact on the farmer veteran community.
YBSF Support
GreenStone Farm Credit Services also offers additional support to young, beginning and small farmers (YBSF) launching a farm business. Our current YBSF program includes financing options, educational opportunities through workshops and manual field experiences, and the Farm Forward Mentorship and Grow Forward Grant programs. We are proud to support military personnel and glad to provide a helping hand to all YBSF farmers in Michigan and northeast Wisconsin. Contact your local GreenStone branch office for more information about these opportunities.
Fellowship information courtesy of FVC