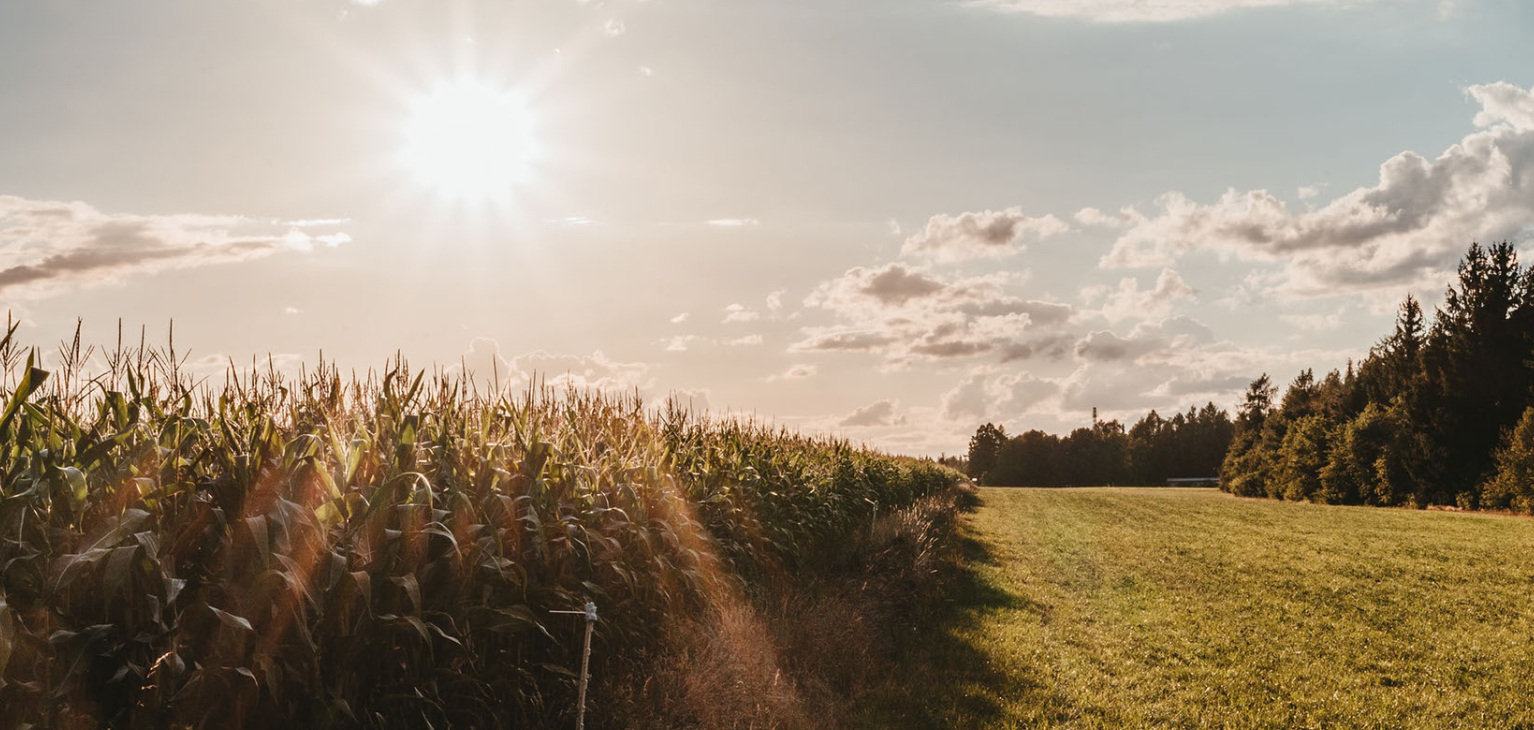 Despite enduring great volatility and variability in 2020, Paul Anderson says he's "cautiously optimistic" for what 2021 holds for the ag industry. "The level of government support in 2020 along with improving commodity prices in the second half of 2020 resulted in an improved financial position heading into 2021," says Anderson, GreenStone Farm Credit Services chief credit officer.
The new year offers both challenges and opportunities. "With a new administration, there are likely to be a significant number of changes to current agriculture programs," he says.
From trade – particularly with China – to the regulatory environment, Anderson says changes made by the administration will depend on, "its philosophy on trade and how agriculture programs should be funded and administered, having an impact in 2021 and beyond." The first 90-to-100 days of the new administration will be a telltale sign as to how much change is coming.
"I anticipate there will be more dollars for food programs and less dollars for agriculture," he says. "Producer program payments will likely return to an average of the previous five years – 2020 was hopefully a one-time extraordinary event."
However, with change being driven by consumers and the government – particularly on green energy and carbon credits – there is also opportunity.
"We have seen an increase in the level of outside investment in methane digesters and biodiesel projects," Anderson says. "There have been a number of new methane digester projects funded with non-farm capital investment collaborating with large family dairy farms and livestock operations, CAFOs (Confined Animal Feeding Operations), to produce and sell green energy to states, such as California. Wind energy is another, with windmill farm investment continuing in Michigan. We have also seen some increase in solar farm construction."
Pandemic's Price
With the "stay at home" orders also came a shift in consumer eating, from buying food away from home (FAFH) to food at home (FAH). "The consumer shift from 50% of food purchase dollars going to FAFH to 32% in the course of two months was surprising," says Steven Miller, director of the Michigan State University Center for Economic Analysis, who recently authored a study on the different economic impacts of COVID-19 with two other MSU researchers, Trey Malone and K. Aleks Schaefer.
The pandemic triggered massive global shocks – demand, labor, packaging, transportation – altering U.S. agricultural supply chains dramatically.
The extent of the damage to growers depended on the commodity. "The logistics of changing from supplying large food vendors, restaurants, institutions and wholesalers to retail outlets created a major disruption in our food system initially," Anderson says. "It was a challenge, but it seems to be calming down a bit."
In total, the MSU study reported that the 2020 farmgate annualized output in Michigan would have reached more than $5.5 billion in the absence of COVID-19. Instead, it estimates farmgate annualized output slipped to slightly over $4.5 billion dollars – $1 billion in damages representing an 18.6% decline. The vegetable and dairy industries in Michigan experienced some of the largest percentage declines, with 27.3% and 25.2% drops, respectfully, in farmgate annualized output, the study says.
In terms of dollar value, our analysis suggests that dairy and row crop producers experienced the largest total decline, losing $464 million and $325 million in total annualized output, respectively," says Trey Malone, one of the study's authors. "Results from our input-output analysis suggest the Michigan economy experienced a decline of almost $2.2 billion of primary and secondary sales due to pandemic effects on agricultural producers."
Profitability
Despite those losses, which do not consider infusion of government financial aid, 2020 is one of the most profitable years for growers in years. According to USDA, in inflation-adjusted 2020 dollars, net farm income is forecast to increase $35 billion (41.3%) and net cash farm income is forecast to increase $23.4 billion (21.1%). If realized, both income measures would be well above their historical average across 2000-19 when adjusted for inflation and at their highest levels since 2013 and 2014, respectively.
This year's grain yields were largely hinged to timely rains. "There were winners and losers, as there was a dry stretch of four to six weeks in late summer during pollination," Anderson notes. "Overall, the yields were slightly below average, but producers saw grain price rallies at harvest time because of increased utilization and exports, and La Nina having a drought effect in South America. Growers saw grain prices rally during harvest, which you do not normally see."
Interest Rates Stay Low
Interest rates also add another level of optimism for the ag industry. "The Fed (Federal Open Market Committee) has been telegraphing to the market that they don't see an increase in rates for quite some time with inflation below the 2% benchmark they use as a guide for changing rates," Anderson says. "Over the past 12 months, it has been a great time to lock in long-term rates. And that's what many of our Michigan and northeast Wisconsin customers have done. 2021 will provide more opportunities to lock in historically low rates on new or existing loans."
Growth Outlook

The outlook for protein prices, whether it's dairy and poultry or pork and beef, is expected to be slightly better than last year.
"Not a lot of change is expected in the Midwest milkshed as there is a limited amount of expansion going on," Anderson reports. "It's mostly small projects where they are building to maximize current capacity of milking parlors, livestock or grain facilities. Producers are waiting to evaluate the impact of the pandemic and the election on the economy and their businesses. They are working to improve their balance sheets and then see what opportunities lie ahead."
The investment in labor-saving technology, such as robotic milking systems for dairies, will continue in 2021. "Labor continues to be an issue across all of agriculture," Anderson says. "Immigrant labor availability was a challenge before COVID, with this event exacerbating the shortage of farm labor. Robotics has worked out really well for our small- to moderate-sized dairy operations that have adopted this option to address labor challenges."
Land Values
Michigan and northeast Wisconsin land values were flat to slightly decreasing over the past year. Over the past four years, agriculture land values have declined 10-19% in Michigan, according to GreenStone's benchmarking of land values.

"2020 was a continuation of the correction to land values that started in 2015 when the market highs were reached. The decline in land values is the market's reaction to lower commodity prices" Anderson explains. "We started to see the gradual impact of land prices, especially on lower-quality land. High-quality land is still selling very strong, as quality land doesn't become available all that often. For land that needs improvements, such as clearing ditches or tiling, purchasers are factoring the cost of improvements into their purchase price."

Interest rates have helped to ease the correction in land and real estate values. "If interest rates had gone up significantly over the past four years in conjunction with the decline in commodity prices, we would have seen a bigger correction in land values," Anderson points out. "With a lower interest rate outlook and coming off a year of solid profitability, we expect land values to be stable or increase slightly over the next 12 months. The market seems pretty stable, which helps us to work with our customers if they need to rebalance or restructure their balance sheets and work their way through financial challenges."

How effective the vaccines are, Anderson adds, will be a big factor in determining if business and life returns to a "more normal" in the second half of 2021.