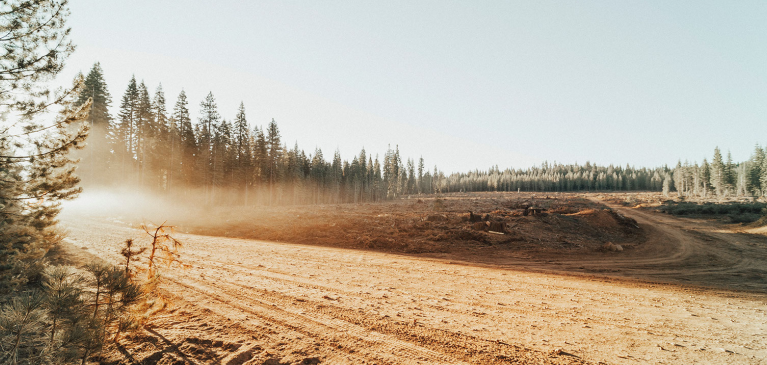 Timber outlook includes uncertainty and cautious optimism

As the industry heads into spring breakup (an annual period of downtime due to road limits put in place to prevent damage during frost and snow melt), there is a lot weighing on the minds of loggers, log truck drivers, mills, and timber stand owners alike.

The still-playing-out COVID-19 pandemic and its effects on the log, bolt, pulp and paper markets are making their way through the marketplace. An early spring has made it difficult to get wood out of some jobs with poor access. And with mills filling up quicker than on an average year due to a lull in demand caused by pandemic shutdowns, sale quotas have been put in place for many producers over the past 12 months.

Yet on the horizon is the prospect of additional demand for lumber for housing starts and home renovation projects, a reopening of the economy (and with it a spike in orders for paper products used by restaurant and advertising businesses), and possibly some supply corrections as some higher cost producers decide to exit the industry.

Margins thinner but profitability still achievable

Across the marketplace, margins are thinner than they were in previous years, yet still positive. With the right mix of capital investment, budgeting, and diversification, many in the timber industry are finding ways to build equity and stash away profit at the end of the day.

While plywood and paper product demand has picked up with repair/remodel activity and restaurant and business re-openings, an abundance of supply has resulted in pulpwood sales remaining a pain point for many producers as the margins have been thin for a long time and do not appear to be improving in the short run.

Diversification into firewood production, small sawmill ventures, and excavating work have been common moves for many in the timber industry over the last 3-5 years. This has tended to be a strength for the average operation as multiple sources of cash flow have staved up periods of poor weather, mill closures, and lower prices.

Land values remain stable as lumber surges

Across GreenStone's territory of both Michigan peninsulas and northeast Wisconsin, land prices have remained stable. Tracts of land for sale with quality timber stumpage continue to be few and far between.

This "wait-and-see" theory is supported by lower interest rates, which have meant landowners can afford to hold onto their investment timber until it is mature enough to either harvest or sell to another investor or logging operation for a respectable return.

Lumber prices have surged – more than doubling in value in the last year from around $500/MBF to over $1,000/MBF – since the pandemic took hold as mills were forced to cut back on production due to lockdowns (limiting supply) and end users have driven demand higher for their home renovation projects and housing starts.

Though these prices are expected to gradually fall over the coming year as additional production is brought back online, many believe some of these higher prices are here to stay following a prolonged period of stagnation in the lumber price market.

Home starts anticipated to grow

As we enter the second quarter of 2021, homebuilder confidence is at an all-time high. The items of concern on homebuilders' minds are nearly all supply side issues. The availability of lumber, as well as nearly all other building supplies, will be the limiting factors for those in the home construction business moving forward.

Home inventories are at or near their lowest levels on record as the share of young adults looking to purchase first-time homes has been on the rise and is near its peak, and long-term mortgage rates remain low. For context, going back to 1999, existing home inventories have never been as low as they were in February of 2021 at 1,030,000 single-family homes. In fact, the U.S. has seen a stable decline in home inventories since the peak of the building boom that led up to the Great Recession. During that peak, the U.S. had over 4 million homes on the market.

Additionally, a longer-term slump in new housing starts has produced a gap in housing inventory that will likely take 5-10 years to rebuild. This is a positive sign for the timber industry as at the end of the day, each home that goes up is supporting a job for someone in this ever-important industry.