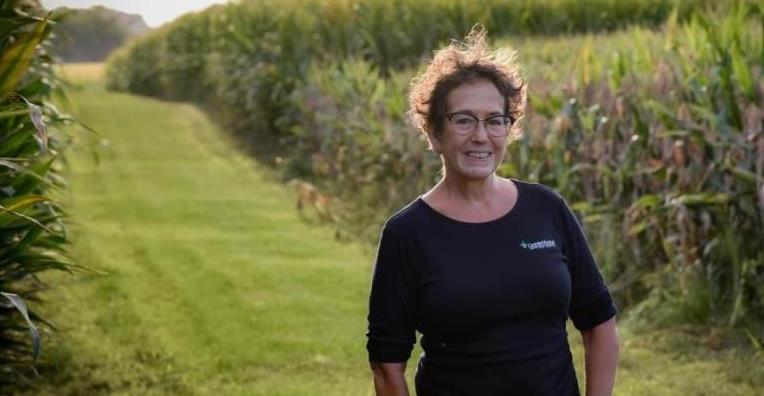 Day in and day out, women are faced with unique challenges. For many women in the agriculture industry, those obstacles often can feel never ending and overwhelming. Despite the differences in the hurdles being faced, one thing is consistent: the unrelenting perseverance and drive women in agriculture possess.

In celebration of the determination women have and to wrap up National Women's History month in March, GreenStone and Michigan State University Extension teamed up to host a free Women in Ag: Taking a Seat at the Table with Confidence webinar.
The webinar kicked off March 31 with a presentation by GreenStone's VP of Commercial Lending, Nichole Wilcox. Nichole shared the internal barriers many women face and how she was able to mentally shift her mind to overcome these challenges. She also covered common stereotypes of women in both the workplace and agriculture industry while encouraging women to step out of their comfort zone.
"Always speak up and engage with confidence," Nichole encouraged. "Confidence won't happen overnight so push through those insecurities or moments of self-doubt because this is what will help drive your success as an equal and confident partner at the table."
Following Nichole, the webinar included a superb line-up of farmers from various commodities in a live Q&A panel who shared their stories as females in agriculture. Each of the three panelists described how they overcame the endless hurdles life threw at them all while balancing family on the farm.

Meet the panelists: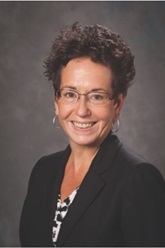 Laura Braun is a cash crop farmer in Ovid Township in Michigan. In partnership with her husband, Russell, and son, Andrew, Laura raises corn, soybeans and wheat on 950 acres in Clinton and Shiawassee Counties. Their business also provides custom planting, harvesting, and trucking, and a dealership outlet for Stine Seed. Laura graduated from Eastern Kentucky University with a Bachelor of Business Administration degree and completed the Great Lakes Leadership Academy Leader Advancement Program through Michigan State University. She is currently serving on the board of directors for GreenStone Farm Credit Services as the Legislative/Public Policy Committee Chair. Additionally, Laura chairs the AgriBank District Farm Credit Council; serves on the executive committee of the Farm Credit Council; and is on the Clinton County Farm Bureau Board of Directors.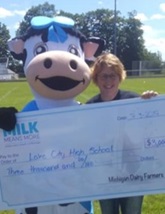 Amy Martin
attended MSU Dairy Tech 1987-89. Returned to the family farm and took over as herd manager. She farms in Leroy which is in Osceola county. In 2006 Amy and her brother purchased the farm from their parents. Over the years they have grown to 500 milk cows and grow 1700 acres of corn and alfalfa. A year ago, her brother left the farm making her the sole owner of Gingrich Meadows Inc. Her husband has an off-farm job and together they have two sons. Both sons have graduated from MSU and are running the farm with them with eventual intentions of ownership.
Jennifer Lewis farms with her husband, Bruce, in Jonesville on a dairy and cash crop farm. They also raise beef to sell through their little farm store along with dairy products, pork and some gift items. Jennifer serves on the Michigan Farm Bureau Board of Directors representing 5 counties in south central Michigan. She is also Treasurer for the local 4-H Council and the Hillsdale Co Dairy Promoters.

Watch the webinar recording now:
GreenStone is honored to team up with Michigan State University Extension to host this webinar, celebrate the women in agriculture and empower the next generation through the stories of our panelists. To watch the full webinar and hear each panelist's story, view the Women in Ag: Taking a Seat at the Table with Confidence recording now.