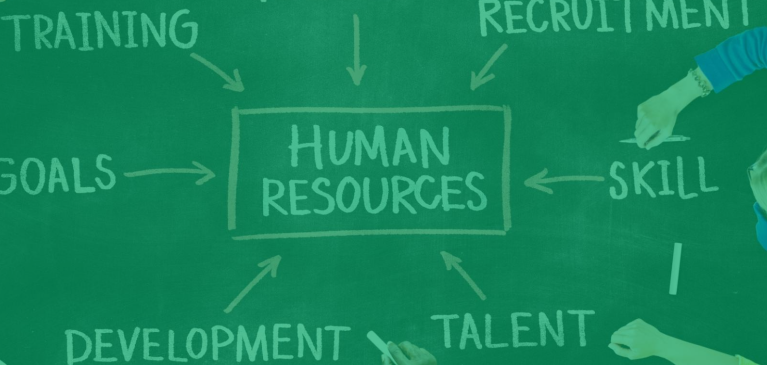 GreenStone gives their interns real-world experience, while also training them to become the best in their field of study. Not only did we take in 26 interns for the summer, but we also pride ourselves in the fact that we can give them opportunities to help our company succeed even more.

We were able to meet with Cara Oswald, Vice President of Human Resources, so she could describe what it's like to be a Human Resources intern, plus how they give their interns the skills to succeed while working with employees and prospects at GreenStone.

Q: In what ways are interns valuable to your department?

A: To Human Resources at GreenStone, having interns in our department is crucial to our success over the summer. Our department works heavily with the internship program and having interns on board for the summer allows them to be the ambassadors of running that program for us. It is so important for all the interns to get robust and productive experiences, and our interns are able to make sure they receive that in the best way possible. Erica, our intern for the past year, has been great at doing this job for our team. When she is not focusing on the internship program, Erica has been key in helping us with the recruitment and hiring process. Having another team member trained in the hiring process enables us to hire people faster and get the best candidates for the job.

Q: What sector of Human Resources do you feel is most important for the intern to learn?

A: Although Erica focuses a lot on the internship program for the summer, I think it is so important that she learns about recruitment. Erica is very involved in this process when she has downtime. This is a very marketable skill for any Human Resources intern to learn, as it is often most times the first thing they are taught. Even though I think this is the most important, Erica is getting access to all parts of Human Resources, as we have weekly meetings with the entire department where we go over what projects and checklists we have for that week.

Q: What have you learned the most from your past and current interns?

A: I have learned so much from my past and current intern, Erica. I now know that I should never hold back from giving any intern a good amount of work. Interns are eager to take on loads of work and are always willing to help in areas where we need it. Every intern I have had has been so productive and wanted to learn more, which makes it so easy to think they are full-time staff members. Having interns at GreenStone has helped our company grow successfully, as we hire on around 50% of them after they complete their internships. They mean a lot to the accomplishments of GreenStone as a whole. They have always had me thinking of ways that I can be a better Vice President, as well as a better teammate!

Q: In what ways are your interns involved in the hiring process?

A: The interns we bring in have a crucial role in the hiring process here at GreenStone. During the summer, they help more with the internship program and making sure they get what they need to be successful. Throughout the rest of the year, we will have our intern focus on the recruiting process and hiring people. Our interns are able to figure out how much to pay a certain position, set up interviews with them, and get them through the process at GreenStone. By the time their internship is over, they will be able to go from start to finish in the hiring process with no issues. We give them opportunities to become the lead on several projects such as being involved in this process. On top of this, Erica also does talent assessments, background checks, selects candidates for the job, conducts telephone screens, and is involved in the interview process through hiring someone.

Q: What do you hope your intern learns about HR after completing this internship?

A: I really hope that Erica learns if Human Resources is for her or not. When getting an internship, you are getting real world experience to see if this is right for you. Since Erica came a year ago, she has now decided to pursue a master's degree in human resources. She has become very interested in the field and what we do. I also hope she learns what a well-run HR department looks like. GreenStone has a very good HR department, and we were able to give her a great experience so she can leave knowing she got everything out of this internship that she could.

GreenStone's Human Resources Department has one intern this year, and that is Erica Drobny.

"My internship at GreenStone has helped me develop skills in many different aspects of HR," states Erica. "I have been able to closely view the operational side of HR and the day-to-day business activities firsthand, as well as have my hand in a large portion of the recruiting process here at GreenStone."

To learn more about GreenStone's internship program, visit Internships (greenstonefcs.com).